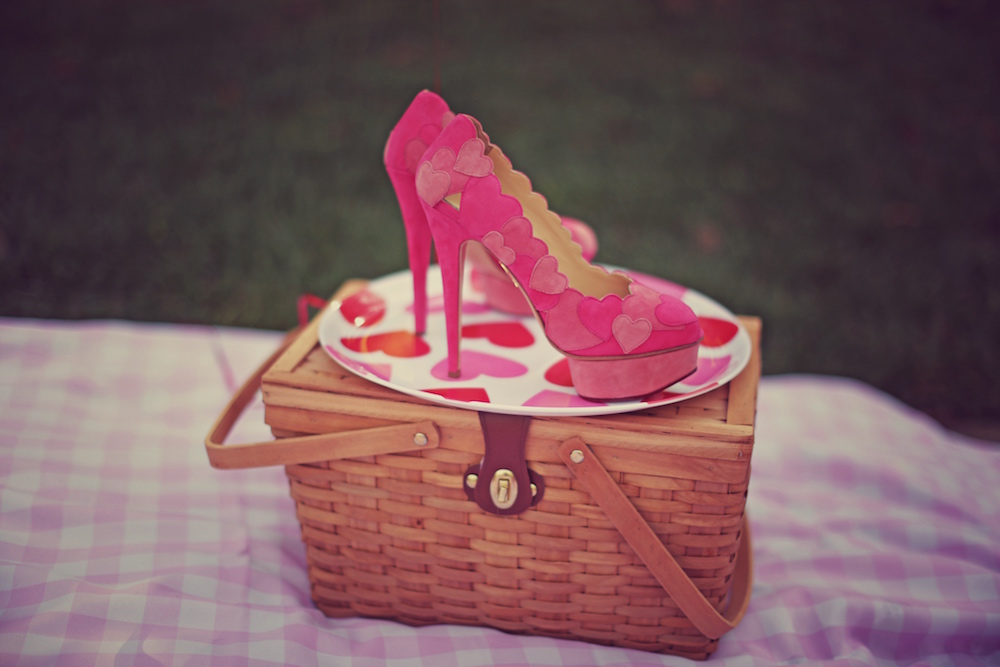 Hi everyone! I'm so excited to share My Valentine's Day'17 lookbook with you! The book is now live – link here. I teamed up with Party City for V-day this year, and we are taking you all on a romantic V-Day Picnic!
A picnic is perfect for the beach if you are spending the big love-day somewhere tropical, or in the local park if you're at home (and it's not too freezing). Or how about inside your home… on the bedroom or living room floor!
Whether you're a newly entwined or a couple of lovebirds in your golden year, my lookbook has V-Day gifts that are sure to set the heart a flutter during the holiday of love. From Valentine's Day gifts for her like jewelry, accessories and roses, to Valentine's Days gifts for your best friend or a colleague like candy, balloons or even personalized Valentine's Day gifts (that will show them that your heart has their name written all over it).
Happy Valentine's Day, everyone!
xoxo, Charlotte
Pink Eternity roses from Venus Et Fleur. Shoes from Charlotte Olympia. Chocolate Heart-Box from Charbonnel Et Walker. Valentine Earrings from Chanel. Stockings from Agent Provocateur.