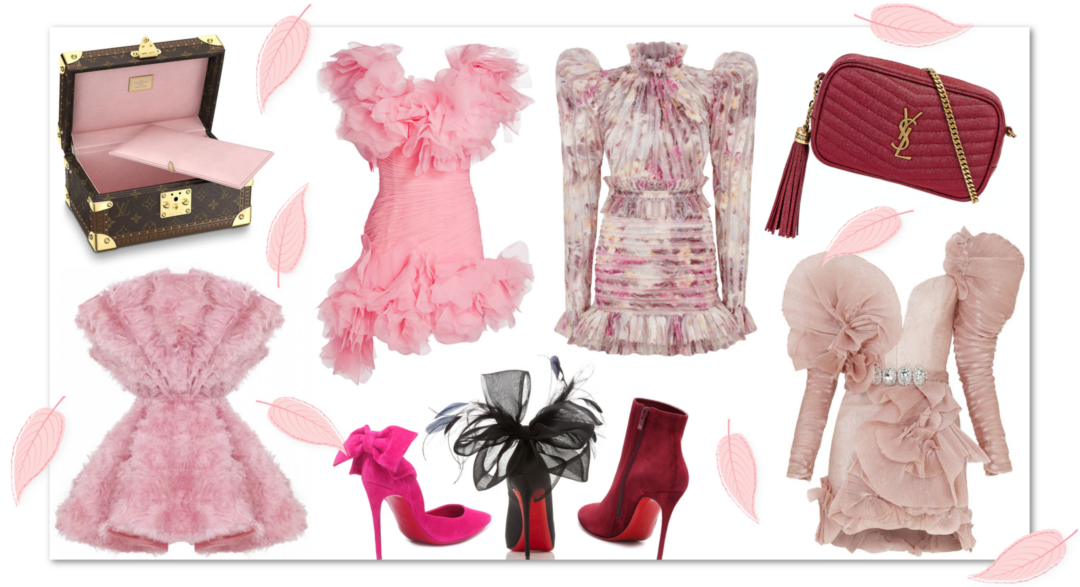 Although Fall is usually associated with deeper, rich hues (black, burgundy, fuchsia and olive), sorbet pink is the unexpected bright color you're about to see everywhere this season. The incredibly talented designer-duo Raisa Vanessa, created my stunning pink tulle ruffled dress, and it's from their SS'20 runway collection. I've been dying to wear it for the longest time! This Istanbul-based twin sister-duo, put together a beautiful SS-collection filled with asymmetrical silhouettes and structured, avant-garde ruffles in fun fabrics, and this collection is one of my personal favorites! 
Amongst your black, caramel, and olive tones from the runways, you'll find other colorful colors such as blush pink and bold reds this Fall season. Depending on your taste, you'll either stick with experimenting with one shade or embrace the whole Fall 2020 color spectrum. As pink is my absolute favorite color, you'll se me wear versions of pinks mixed in with darker reds all Fall! My favorite pinks are (and have always been) blush, rose, magenta, and raspberry. I also love rich reds like burgundy, cranberry and ruby! All these colors mix so well together, especially for Fall!  
I linked my pink Raisa Vanessa dress, and I'm also sharing my Fall Mood Board for my favorite investment-pieces this season! Wishing you all a beautiful start to Fall – Happy September, everyone! 
Xoxo, Charlotte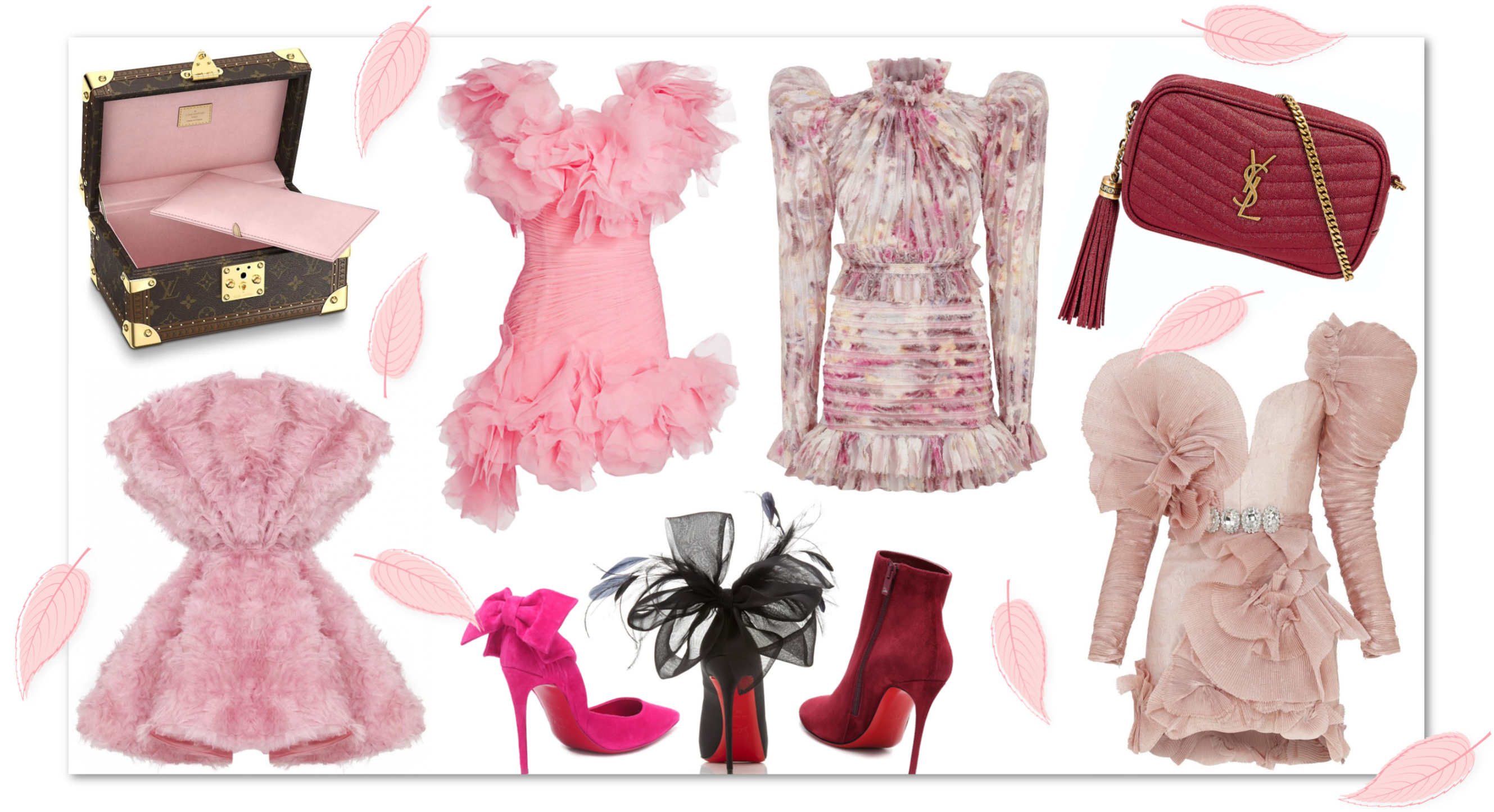 Accessories from left: Louis Vuitton Coffret Tresor Monogram Canvas. Christian Louboutin bow pumps. Christian Louboutin feather pumps. Christian Louboutin burgundy booties. Saint Laurent handbag.
RAISA VANESSA dresses from left: RAISA VANESSA strapless organza dress. RAISA VANESSA drape body con dress (The dress I'm wearing). RAISA VANESSA floral dress. RAISA VANESSA dress with ruffles.