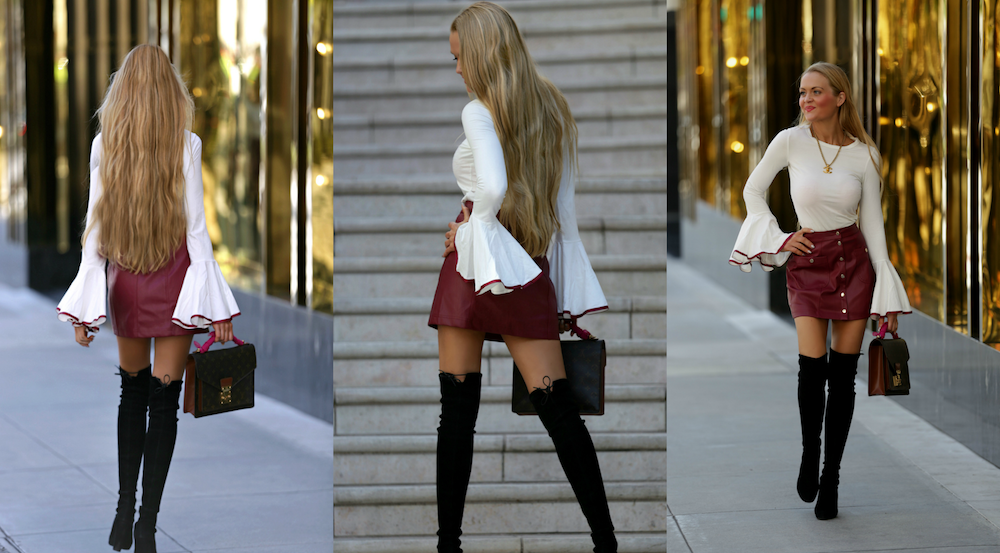 Let your sleeves do the talking this season with some of Springs's most sought-after shirt silhouettes from bell sleeves to ruffles and off-the-shoulder numbers.
I'm wearing one of my favorite Fall colors – wine / burgundy – since it's still Winter season, but will slowly start replacing the Winter colors by adding more fun sleeve-dresses and tops in pastels, pinks and whites now that Spring approaches.
So how do I pick my favorite sleeve style? Fitted on the shoulder and flaring out wide toward the wrist, the bell sleeve is the same as it always was, yet totally different. Gone are any hippy and bohemian references, instead, the new bell sleeve is modern and utterly chic. From sleek dresses to cool tops and even quirky knits, bell sleeves add a unique dose of fashion to even the simplest of outfits. When shopping for bell sleeves look for styles that are a little flamboyant. Extra-wide flares, ones made of modern, structured materials, flares that tie at the elbow and ruffle designs are all key styles to buy this season. Once you have your statement bell sleeves, remember to keep the rest of your look minimal. A simple silhouette in a neutral colour palette is all you need to finish this look.
xoxo Charlotte