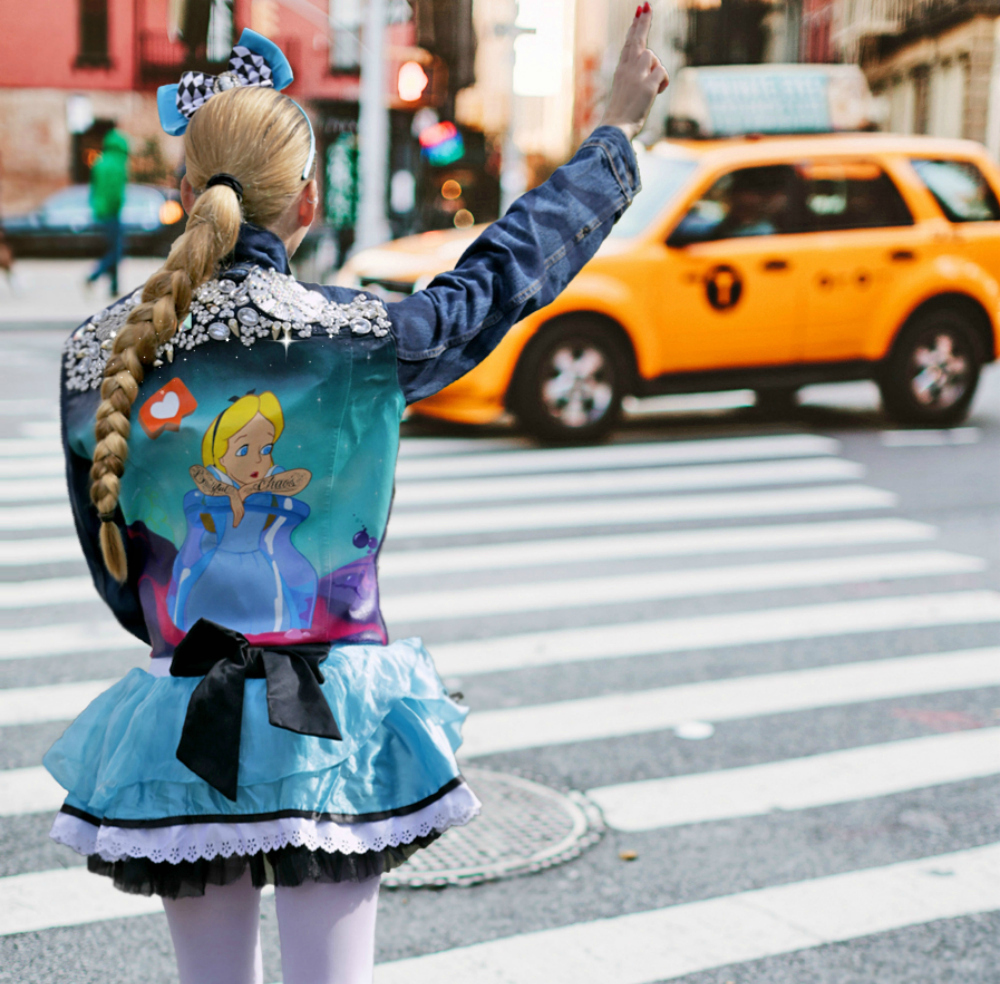 I hope everyone had an amazing Halloween! New Yorkers go all-in with their Halloween decorations, and I especially love how the Upper West and Upper East Siders decorate their stunning brownstones!
I dressed up as Alice in Wonderland this year – although my original plan was to be a unicorn. When the designer Jaydee offered to custom-make me an amazing Alice jacket (she hand paints original Levis jackets – super creative!), my unicorn outfit obviously got kicked right out of the Halloween-closet (and I dressed my cat Elektraa up as a unicorn instead).
Since I always find myself being 20 minutes behind on everything these days, something tells me that I would make a perfect full-time Alice! I've always been very respectful of other people's time, and hate when someones late, but it's just so impossible to find enough hours in a day here in the busy Big Apple.
xoxo Charlotte