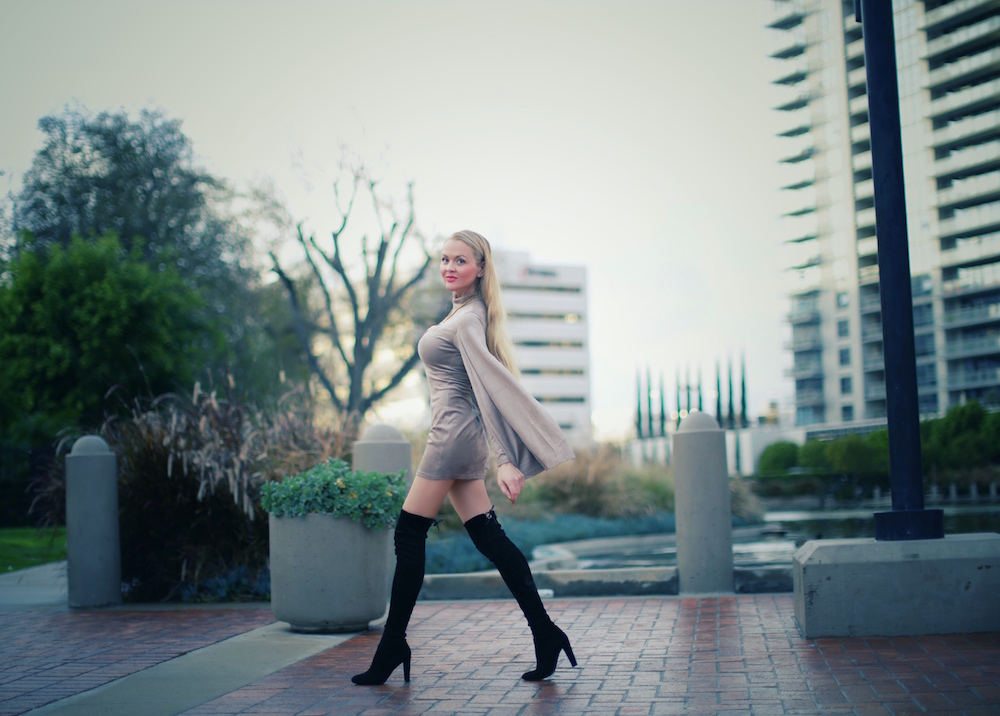 There was a time when I used to hate the month of January… the grey and cold weather… witnessing all the gorgeous Christmas trees and lights being brutally ripped down all over town… Just all so incredibly depressing. Like a long, miserable Monday that never ended.
After moving to New York and spending "balanced" time between the East and West Coast, January has quickly become one of my busiest and most fun months. New York Fashion Week… Pre-Valentine's Day events and preparations… knowing that bloomy Spring is ahead… I've finally befriended January!
I've been looking for the perfect cape-dress for Fall and Winter for a long time, and are totally in love with my new dress from Sanyae Demure. My boots are from Stuart Weitzman, and my necklace from Versace (similar). Dressing up in greys can be fun, we just need to remind ourself that with the right accessories and boots, January can actually be quiet refreshing and glamorous.
Happy January, everyone! Cheers to a new start, to new dreams, to new chances & to new amazing opportunities!
xoxo Charlotte