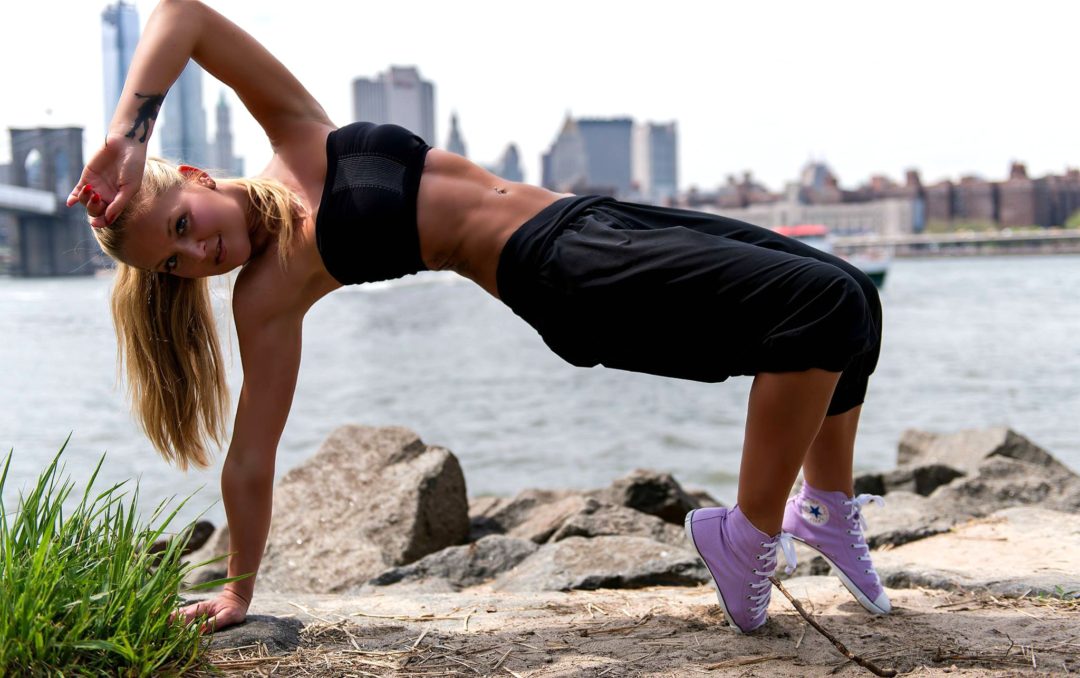 There has been a shift in recent years in which women no longer desire the bare bones of a runway model. Standards have changed: What women do want is a long, toned, powerful body with excellent posture. Dance is a total-body workout that has all the benefits of a long run or a session on the elliptical—and then some. In a 1-hour class, you can burn as many as 400-800 calories. Do that 3 times a week and you could drop nearly 20 pounds in a year without dieting. Dancing also boosts brainpower, and improves balance and flexibility. But will dancing really give you that super sexy, fit Isabel Goulart body?
As a former ballerina, I have obviously tried pretty much EVERY dance method in the book, and I always recommend dancing to anyone who wants to loose weight. Dancing is fun, and although we're all looking to get the best results possible from our workouts, there's nothing worse than forcing yourself to participate in fitness classes or methods you absolutely hate! Dance is an excellent motivator because it's enjoyable and entertaining – It is however important for me to make a couple of things very clear about dancing as a fitness form.
If you study a professional dancer's workout routines, you will see that they do "long and lean" dance, barre, stretch, pilates and yoga exercises. But please keep in mind that these pro dancers practice and workout all day long. Pilates, yoga and dancing are not always the best way to build a sculpted body for a normal person who is not on a professional dance level. Make sure to add other workout methods to your dance-routines, such as weightlifting. While a professional dancer is dancing for 6-9 hours a day (and that obviously this leads to amazing results because your body is actively dancing ALL DAY long), a person who attend a zumba class once or twice a week will not build a dancers body from just a couple of weekly dance sessions. A professional dancer also take every movement to the extreme, which is physically challenging, often impossible, for someone who just dances for fun every now and then. I can not push this enough: It is important to add weight training to your fitness training. Dancing, or any cardio by it selves, will not give you a sculpted body.
One thing is for sure: As a trend, dance is hotter than ever! This coming Fall you can find even more Barre, Zumba, Hip Hop Cardio and other dance inspired classes at gyms around the nation. I recommend trying the "Barre Burn" class at EQUINOX, or the body sculpting "Cardio Barre" class at David Barton Gym. Try a dance cardio class at your local gym or dance studio – most dance studios offer open level classes, so you don't have to be a professional dancer to attend. To build a sexy bum, a smaller waist, and toned abs, I recommend adding weighting to your fitness routines at least 2-3 days per week!
Please feel free to leave comments and ask questions about dancing! I receive a ton of questions every week regarding this topic, and I'd be more than happy to help! xoxo, Charlotte