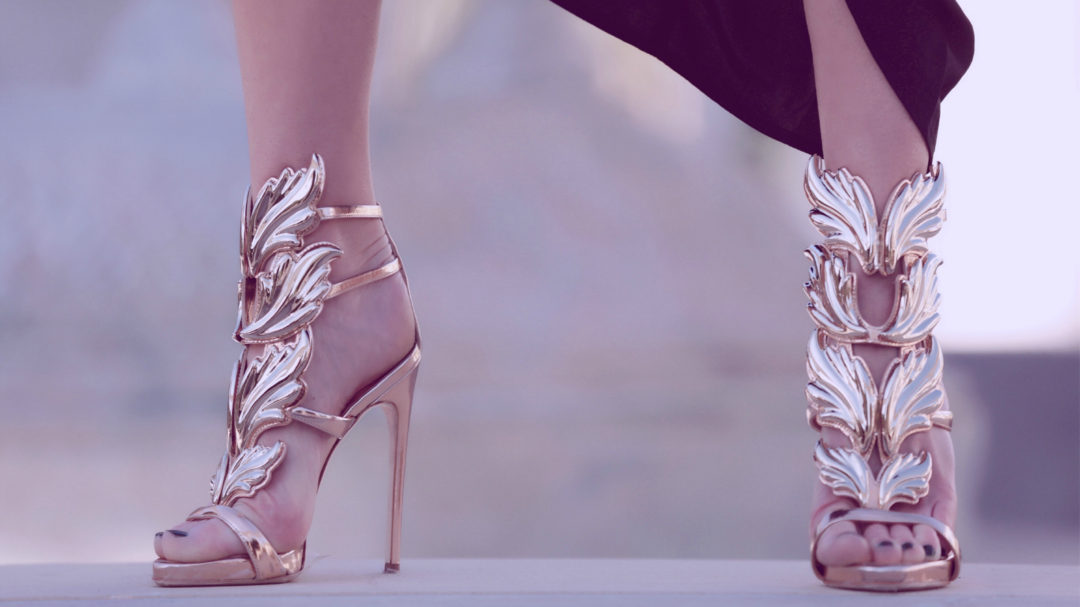 If New York women have mastered power dressing and Parisians have effortless elegance down to a science, then Italian women should be credited with excelling at dressing like bombshells, and oozing with easygoing sex appeal—the kind that has you do a double take and wonder "did she wake up like that?"
After visiting Italy almost every Summer as a child and teenager, I've realized that most of Italian women always look put-together, even when they're just heading to the grocery store (their ability to practically run along the cobblestone streets in the highest of heels continues to impress me). To get the look, you'll have to invest in a few things: A chic pair of stilettos, a dress with the just right amount of va-va-voom—a la Sophia Loren, THE Italian glamour girl, and sexy – yet smart -accessories such as a pair of statement gloves, a beautiful handbag, or playful baroque detailed costume jewelry. Build outfits starting with a statement piece—be it sassy stilettos, gloves, or to-die-for chandelier earrings—and go from there.

"Some of my favorite Italian style-setters know the secret to any great outfit is starting with a statement piece, and then building an outfit around it"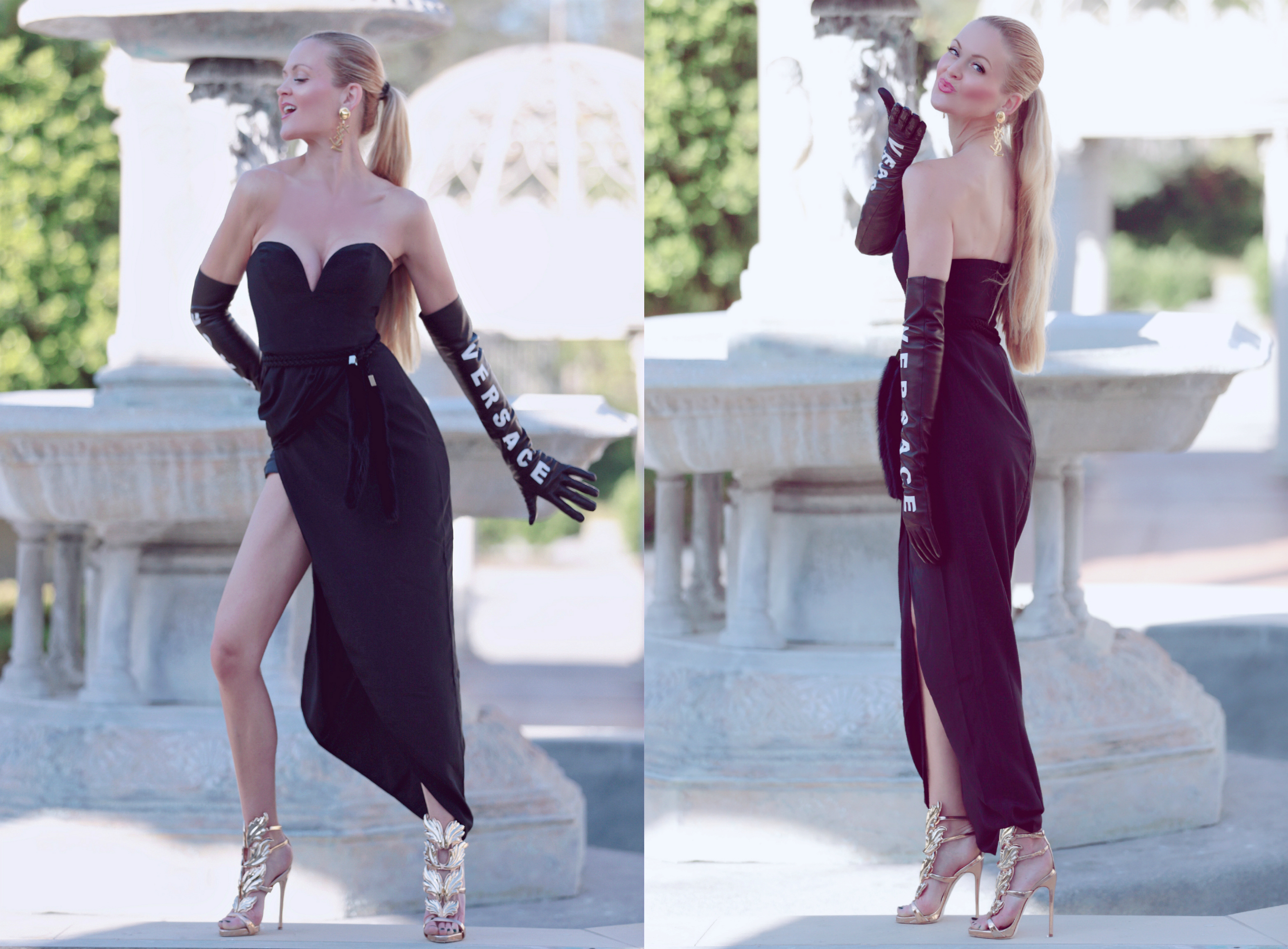 An Italian statement piece such as a beautiful pair of gloves, adds a manifesto of power and elegance to your outfit! Gloves add a certain je ne sais quoi to an outfit. No matter what you wear, a pair of gloves will make you feel dressed, and will make your hands come alive. I will never forget how Jean-Paul Gaultier bejeweled Helen Mirren with only one glove in Peter Greenaway's 1989 film The Cook, the Thief, His Wife & Her Lover. And who can forget Julia Roberts opera-lengths gloves in Pretty Woman? If you have a hard time mastering your iPhone, your Metrocard, or a pot of lip balm with gloves on: Enter the fingerless glove, beloved by Karl Lagerfeld! Maybe not the best option for cold Winter days, but definitely an amazing "it" accessory this season!
Emphasize your curves and pull off a stiletto with grace! Are you proud of your cleavage? Flaunt it. Great legs? Show them off. The key is to emphasize the parts of your body you're most comfortable with. Giuseppe Zanotti and Dolce & Gabbana are my go-to brands for this! Choose a super sexy stiletto instead of platforms or flats. I'm personally not a huge fan of platforms (with many exceptions of course – it's all in the detail of the shoe). I often find platforms unflattering, clumpy and heavy on the foot. Stilettos makes your legs look long and sexy! Hello Supermodel, Goodby Casino Dealer! Stilettos are definitely harder to walk in, but Italian women run around in super high stilettos even on the most bumpy, cobblestoned roads, so there really are no excuses!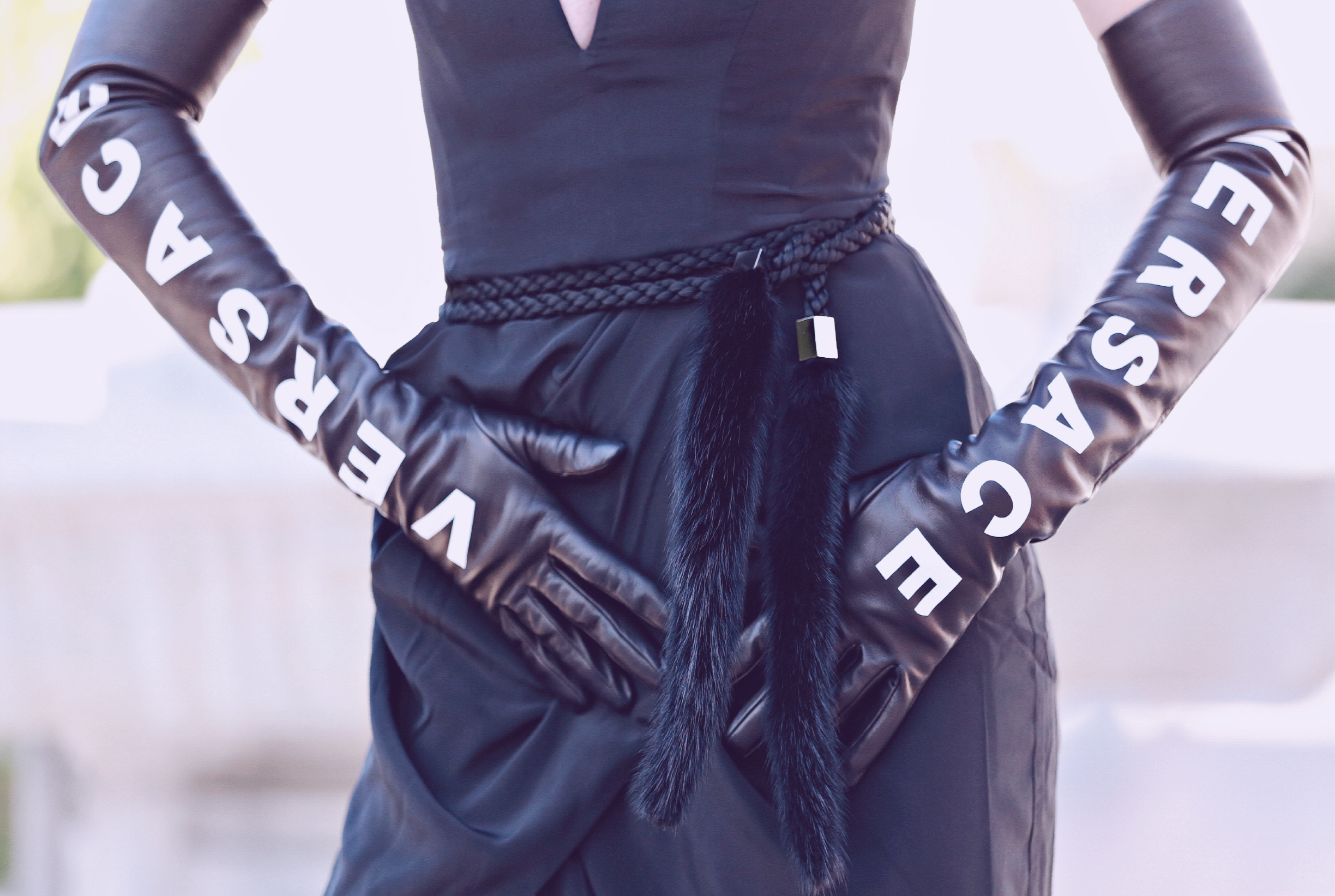 Have a signature va-va-voom look! Whether it is a black gown and red lipstick, or an off-the-shoulder caftan and drop earrings, have a signature glamour look on the ready. The little black dress is always my go-to, appropriate for almost any occasions!
Pick a classic statement handbag. Italian leather craftsmanship is the gold standard when it comes to handbags, and for good reason. Italian women always have a classic leather bag on their arm, from brands like Furla, Bottega Veneta, and Salvatore Ferragamo.
I'm wearing a mink wrap belt from New York designer Deborah Drattell to add an extra Holiday and Winter feel to my outfit! My shoes are from Giuseppe Zanotti. Gloves from Versace. Strapless dress from Zimmermann. Earrings from Saint Laurent. xoxo Charlotte 
SaveSave
SHOP THE POST