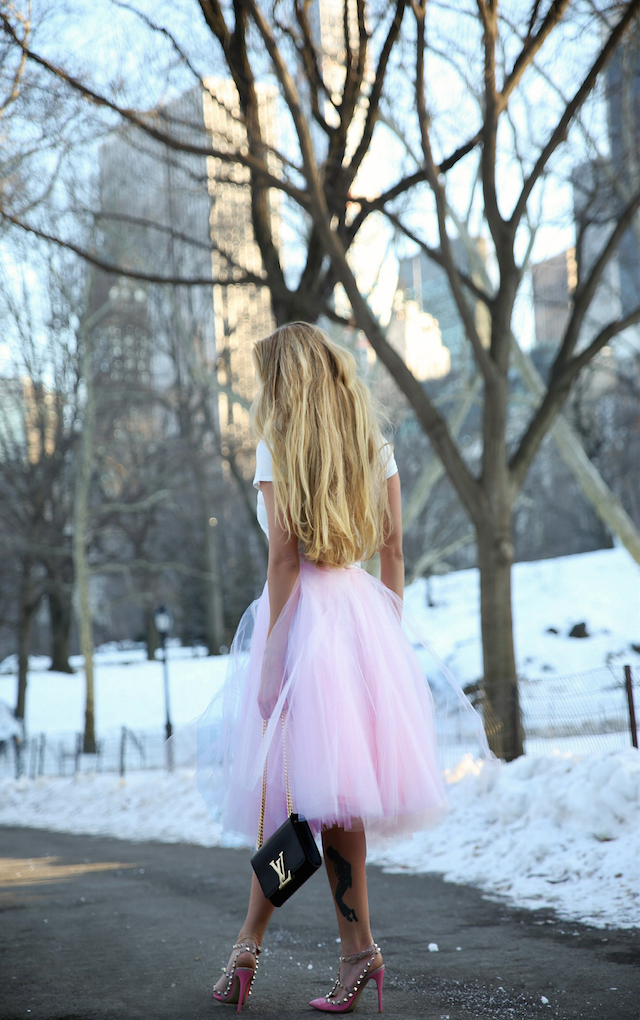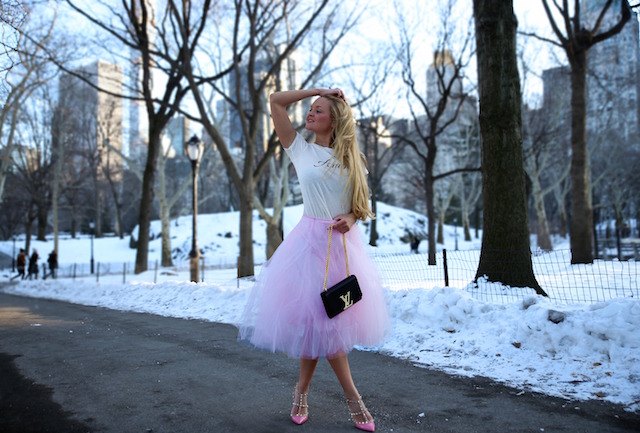 It's that time of year again! Fall Collections are here! I'm back in the fabulous city of New York for Fashion Week and ready to see what all my favorite designers have in store for us this season. As a lifelong Fashionista, my heart will be heavy this week remembering the loss of one of my all-time favorite designers, Oscar de la Renta. He believed in beauty, not for beauty's sake, but because he understood that elevating the outside could help elevate the inside. I was excited, yet nervous to see the new creative director Peter Copping's debut. I found that there was still the elegance and color, yet though a bit more restrained.
Donna Karan's clothes spoke of New York and she used a lot of her favorite color black. Her backdrop for the show was large skyscrapers with golden lights shining from their windows. Black dresses in wool jersey and flannel brocade coats dusted in golden glitter, not bright and shiny, but with patina of age… or perhaps just the grime of the city. Karan's dominant colors were black and charcoal with gold and bronze accents. Her strongest pieces were the coats – a metallic cashmere coat, a belted brocade jacket with gold fringe, and an army green waxed cotton trench.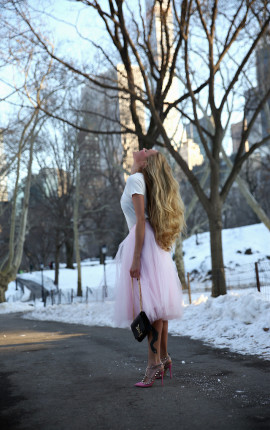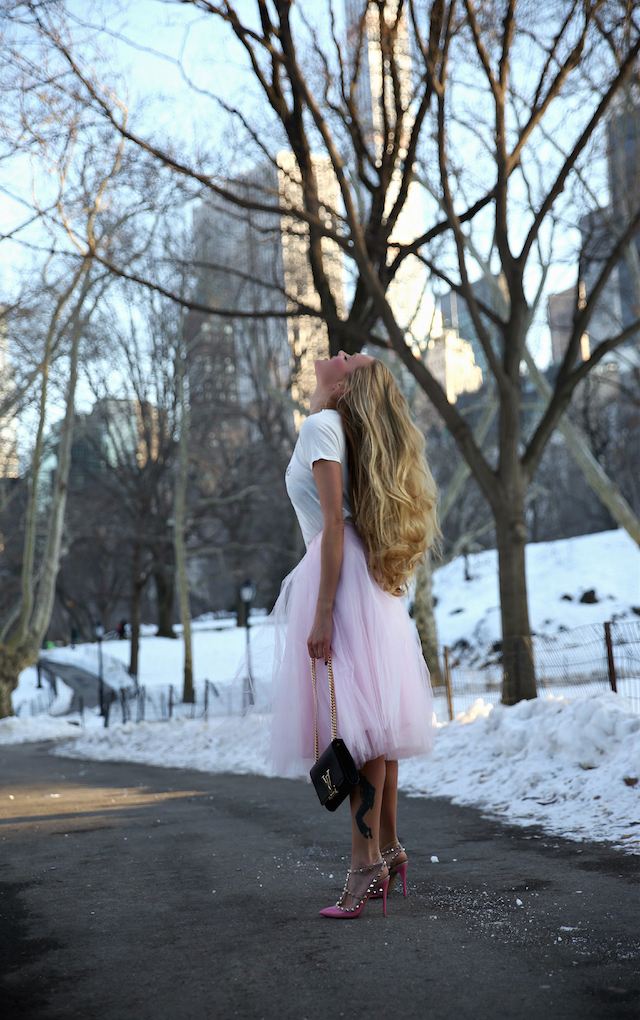 Maybe it was the incredibly arctic cold weather, but I left many shows feeling a bit uninspired. Where was that 'Wow Factor' when I needed it…? There was however, one particular designer who stood out among the rest. Known for sensational floor-length gowns and feather-sprayed cocktail dresses, Marchesa certainly won me over. I find myself falling more in love with this designer every season.
The Marchesa show was held at the glamorous St. Regis, one of Manhattan's oldest luxury hotels. The lobby is certainly an incredible sight! With its frescoed ceiling and elaborate marble staircase, I felt like I was brought back to the 1920's! Marchesa's Fall '15 collection was an enchanting, sultry, smoky show full of sparkle and sex. Dark lips and roaring 20's inspired hair, slight Gatsby feel to it all.
I left this show feeling an unrelenting desire! It was -15 Celcius degrees, but the cold couldn't keep this Snow Queen down. I was feeling wildly inspired and ready to wear my new found motivation! It came in the form of a remarkably playful and romantic Tulle Skirt (Wheels and Dollbaby Rowen), classically elegant Valentino's (spring '15 collection), and Louis Vuitton Chain bag. With sex and romance in the air and Valentine's Day here, I felt my dreamy Amore tee (Wildfox Couture Valentine's Day 2015 Collection) would be the perfect balance of love blossoming and femininity. It's been said before that "Love is the master key that open gates of happiness", and although it might sounds a little cliché, it certainly rings true for this Manhattan Girl today!
xoxo Charlotte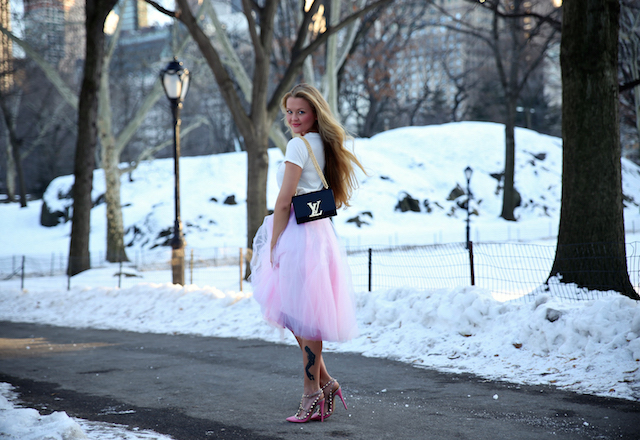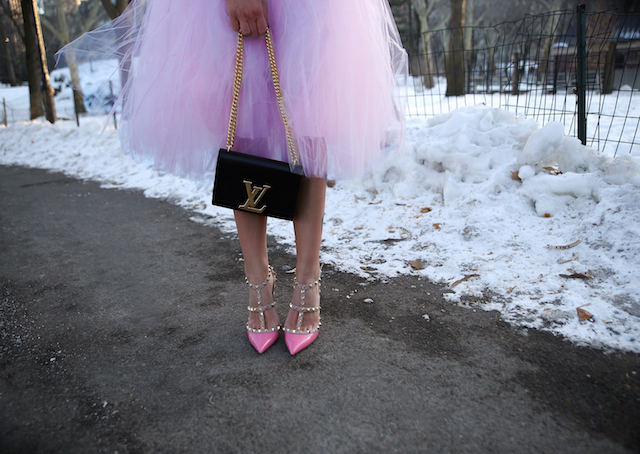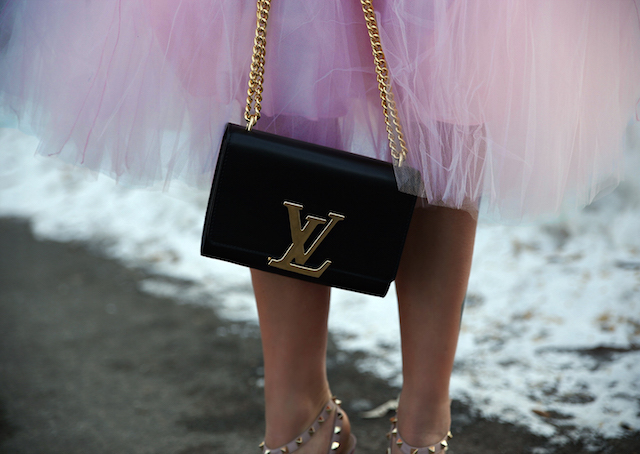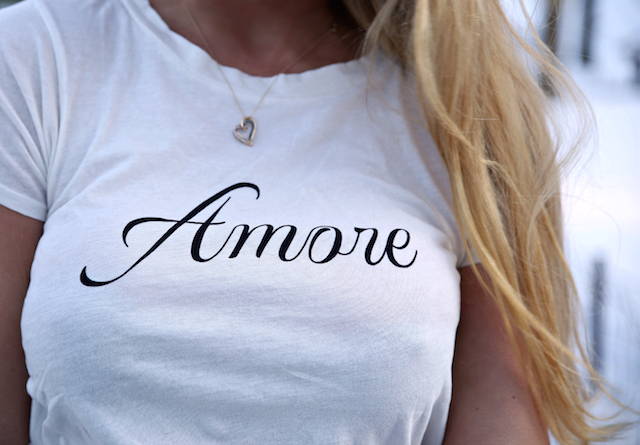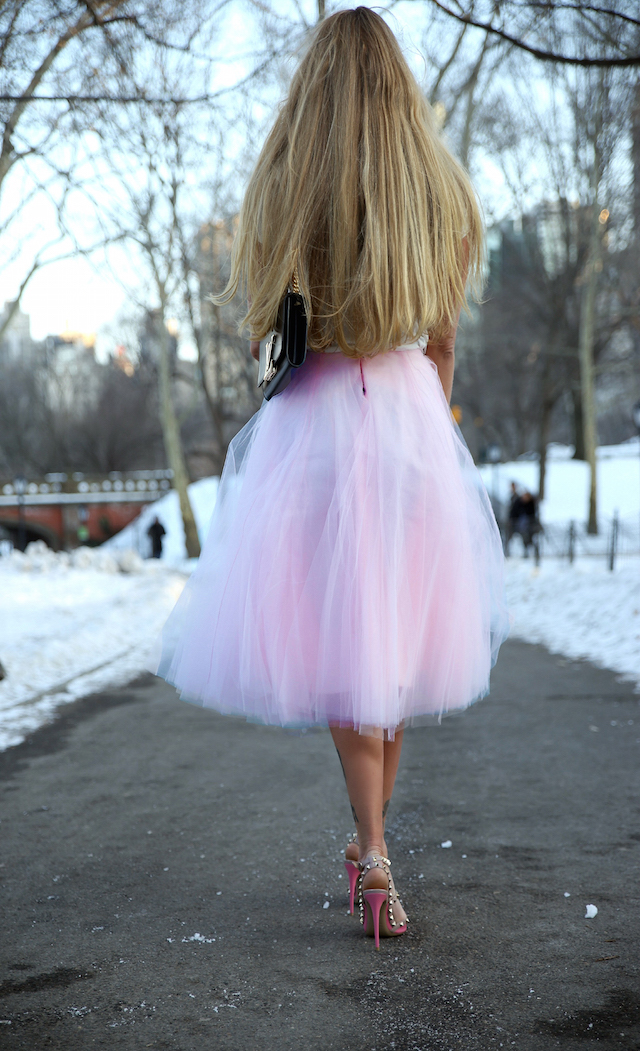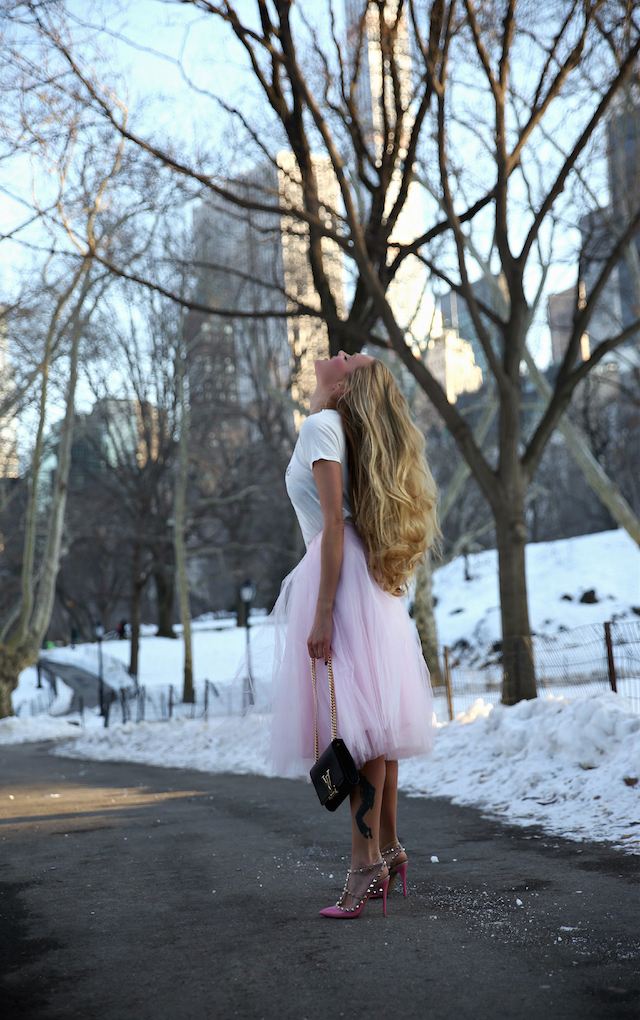 SHOP THE POST