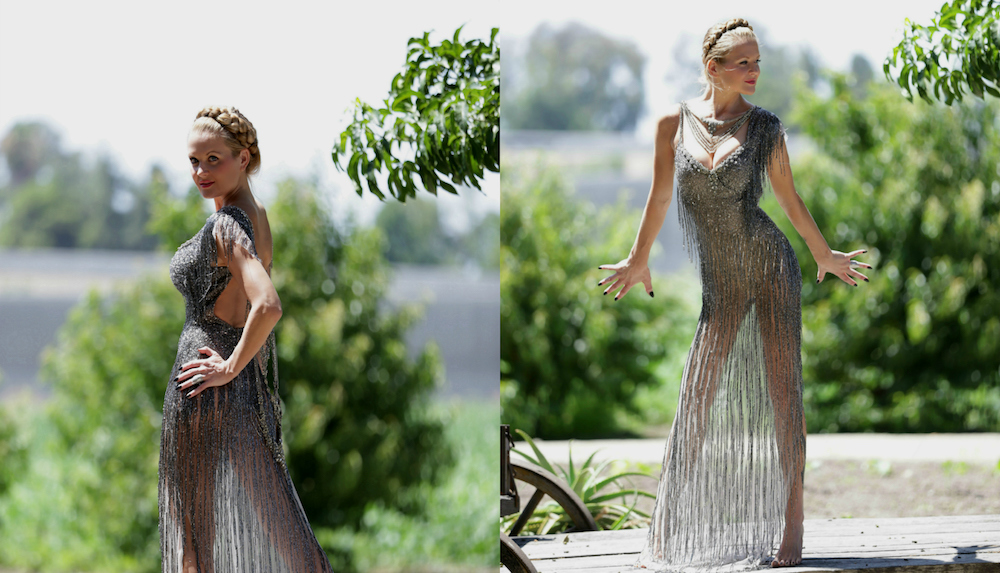 Ahh…September in New York… My favorite month of the year! The temperature usually stays between 60s and 75 degrees, and all my favorite Holidays are only weeks ahead. Fabulous FW'16 fashion in the streets, and far less tourists in the park.
Speaking of the park. Today, I spent my whole day in the park working on a project for Galia Lahav Haute Couture's newest Evening wear collection. Since late 2016, Galia Lahav's fashion house has been recognized by Chambre Syndicale de la Haute Couture (the regulating commission that determines which fashion houses are eligible to be true haute couture houses), as an official couturier, and a guest of the French federation. The house of fashion is now working on its second Paris couture show, that will presumably be held in July 2017. I'm so excited for Galia Lahav's success!
I was so lucky that I got to pick out my favorite piece from the new line – "a new evening collection by Galia Lahav inspired by stories of Pirates and Mermaids, Sailors searching for hidden treasures enchanted by the siren's call in the pitch black night". This describes exactly how I felt wearing my gorgeous gown of choice – the "Asari" gown.
xoxo Charlotte