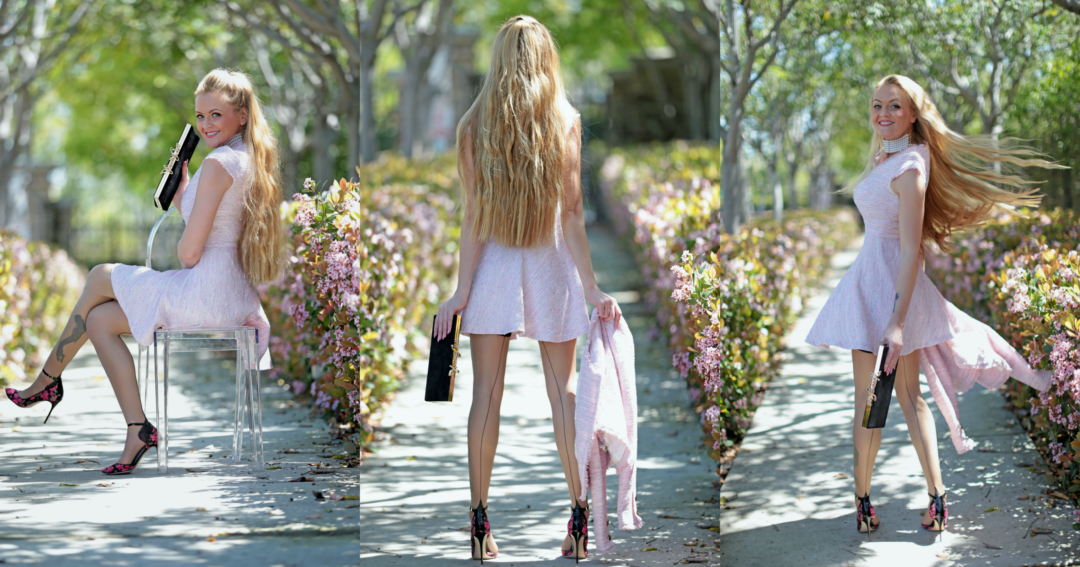 The "Fashion Icon Symbol" is awarded with such ease these days that it has lost much of it's power. It is my honest opinion that few modern women deserve the distinction. Will Alexa Chung's look be remembered decades from now? Will Kate Moss's style stand the test of time? However cool and modern our current best-dressed crop may be, theirs is a transitory fashion charm; an of-the-moment allure that burns bright but is fast forgotten. The same could never be said of Jaqueline Kennedy. From her debutante days, through her golden years in the White House, Jackie was always breathtakingly, unforgettably stylish. A true fashion icon.
"Forever frozen in time as the look she was wearing on the day her husband, President John F. Kennedy was assassinated, Jackie's pink Chanel tweed bouclé suit has become a piece of fashion history."
Tweed is a classic fabric and one of my personal favorites. The fabric originated in the 19th century in Scotland, but ultimately became Coco Chanel's fabric of choice which she used to create the luxury brand's iconic skirt-suits. There is nothing quite as iconic as a classic tweed piece. If you've had the honor of wearing one—a jacket, a dress, a skirt—you know that its texture, its weight, and its very aura are the things magic is made of.
One of my favorite tweed-makers besides Chanel, is the Swedish designer Veronica Virta. Virta describes her pieces as "timeless elegance with a luxurious feeling". Since pink is this season's absolute hottest color – a color that adds so much romance, life and playfulness to an outfit – my go-to skirt-suit for 2017 is a spring tweed dress and jacket from Veronica Virta. Remember that one doesn't become a style icon without a signature look. For Jackie O, that meant well-tailored skirt and dress-sets often paired with her perfectly coordinated pillbox hat and white gloves. —a look (aka the "Jackie") that not only forever set the bar for First Lady fashion, but was also deeply adored, even decades after her time in office. If you choose to invest in a tweed piece this season, try adding your own personal touch to the outfit to make it "all you". I paired my tweeded dress-suit with flowery heels from Jimmy Choo ("Lucy 100" – current season), and an extraordinary velvet clutch in black -also from Jimmy Choo ("Celeste" – current season).
Dress and Jacket from Veronica Virta. Clutch Jimmy Choo. Pearls Chanel. Heels Jimmy Choo. xoxo Charlotte
SHOP THE POST