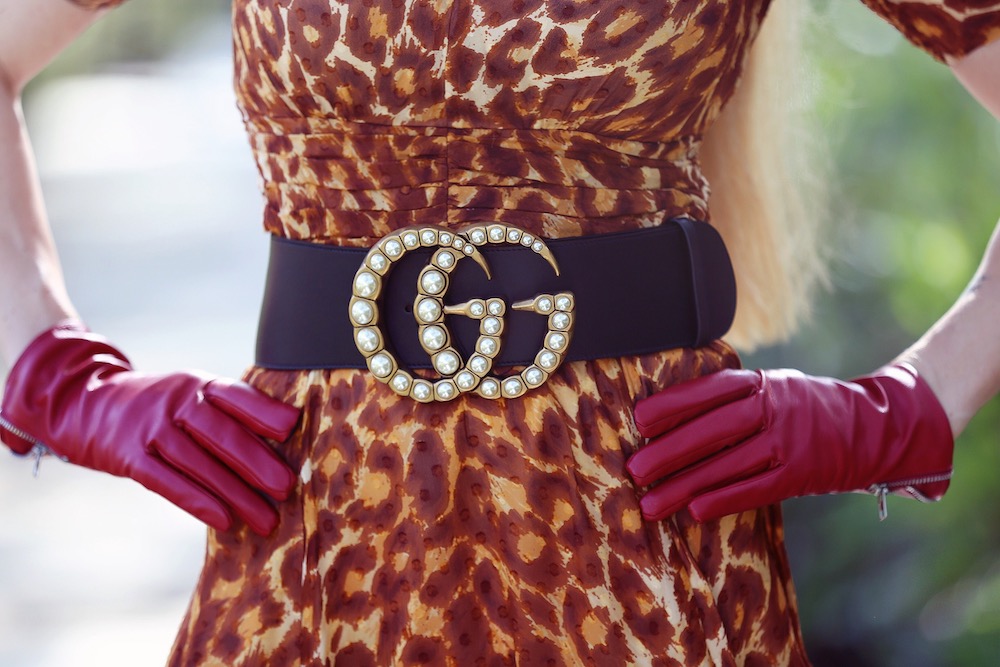 When looking for the perfect accent to give your outfit the extra wow factor, animal print often does the trick. It's fun and funky and goes with so many different colors! It's not unusual for trends to reemerge from past seasons and that's exactly what is happening with the current animal print obsession. 
Whereas last season animal prints as a whole constituted a trend, for the fall/ winter 2019-2020 print trends each print counts as its own category. While prints like tiger and leopard are back as neutrals, designers also find ways to keep the prints fresh and new by adding colors and variations on them. 
While tiger print might be impressive, it is undeniable that leopard print is the sexiest of the animal prints. Something about the ultra-speedy spotted feline spells out imminent danger. While we already saw leopard on the runway last season, in the fall 2019 print trends it was much more intense, especially when it'd show up on fur coats or tight dresses.
My dress is by Kate Spade (Runway'19 collection). Hair Brooch and oversized Belt by Gucci (current Fall collection). Blossom Leather Knee Boots in burgundy by Tory Burch (Fall 2017).  XOXO, Charlotte