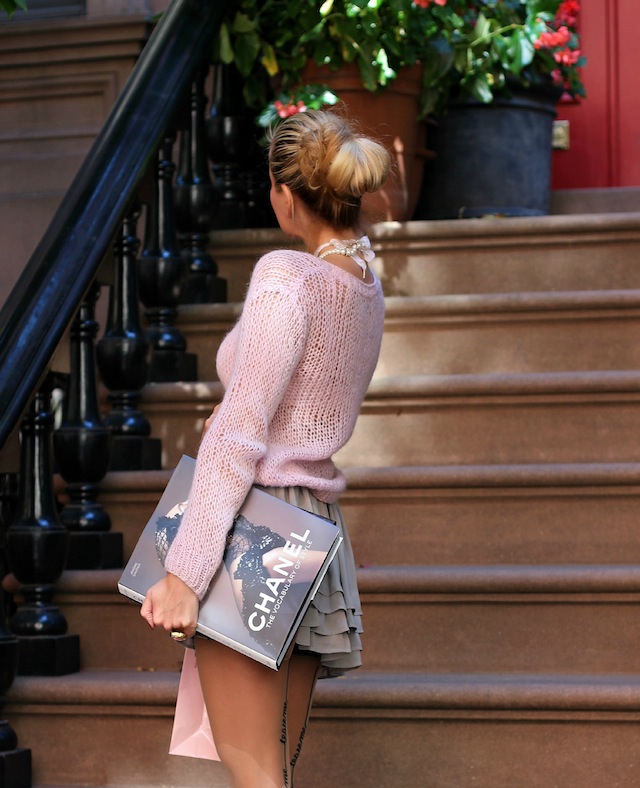 My dancing takes me all over the US and I've been travelling all week, so I'm so excited to spend the entire weekend in my home, Manhattan. There is always so much to do in my city, and choosing is the biggest challenge, but I have this weekend planned from beginning to end!
Today is Swedish Midsummer Day and I'm going to celebrate with my fellow blonde Scandinavians, at the Swedish Midsummer Festival at Robert Wagner Park in Battery Park (5-8PM), in a traditional manner- by putting flowers in my hair and drinking Kopparberg Cider. You don't have to be Swedish to attend the festival, I'm going with a bunch of my American friends, even if they are coming just to meet a few cute blondes.
On Saturday,  I can't wait to go back to the best pizzeria in NYC , Keste Pizzeria in Greenwich Village (271 Bleecker St), for a late lunch with a couple of my girlfriends, Mona and Stephanie.  Mona's birthday is next week and we're celebrating a bit early with cocktails at the Empire Hotel Rooftop Bar on the UWS. If you want killer views of Lincoln Center and Central Park, this is the place to be. But, if you want to avoid the long lines come before midnight, when the place gets jam packed.
I'm going to wake up early, for once, and start my Sunday with Central Park Yoga (this program runs all summer long and all you have to bring is your mat). Yes, you heard me correctly. I said outdoor yoga in Central Park, now what could be better than that? Except maybe, a later than 10AM start time. But, it's completely worth it – Lisa Langer is an amazing instructor and it's a great alternative my usual indoor yoga classes, plus, it will help get rid of all the toxins from last night. Since I'm already doing Italian this weekend, I'm going to do French (no, not men, we're talking food). Next up, brunch at Cafe Henri in the West Village -people come here for the Eggs Benedict, and let me tell you, it's do die for. I should probably stick their delicious fresh squeezed orange juice, since I am coming straight from yoga, but you never want to offend the French, so I'll probably end up with a rosé.
xoxo Charlotte