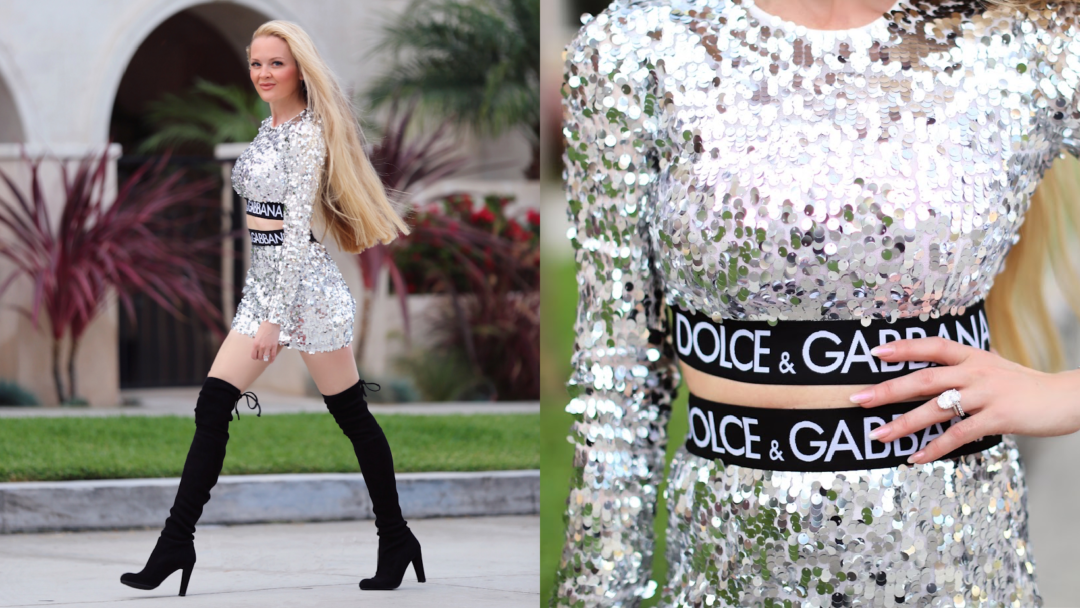 Wondering what the big Fall trends will be this season? After two years of uncertainty, designers are FINALLY once again embracing their creativity, and The Fall Fashion Shows gave us a lot to look forward to this season! While it's easy to get super excited about the new season and all the new trends, when it comes to investing in style to update your wardrobe, think about what trends will suit you and work with your existing wardrobe rather than plunging in head first! My matching sequin skirt and top are from Dolce & Gabbana, and here are some of my favorite trends and items for FW 2022:
Sequins: Shiny head to toe sequins are back!
Track jackets: Forget fleeces and grab a seventies sports star inspired jacket instead!
Tailored suit vests: Perfect Summer to Fall transition piece!
Luxe track pants: Swap your favorite cotton blends for silk or twill updates. Wear with your best designer heels to take the look from track-side to trend!
Elegant and floor sweeping dresses and skirts: Fashion is a game of extremes. This season is all about maxi dresses with extreme lengths!
Mini skirt suits in tweed: A Winter classic! Try teaming your tweed skirt with a matching jacket for a grown up take on short hemlines.
xoxo, Charlotte