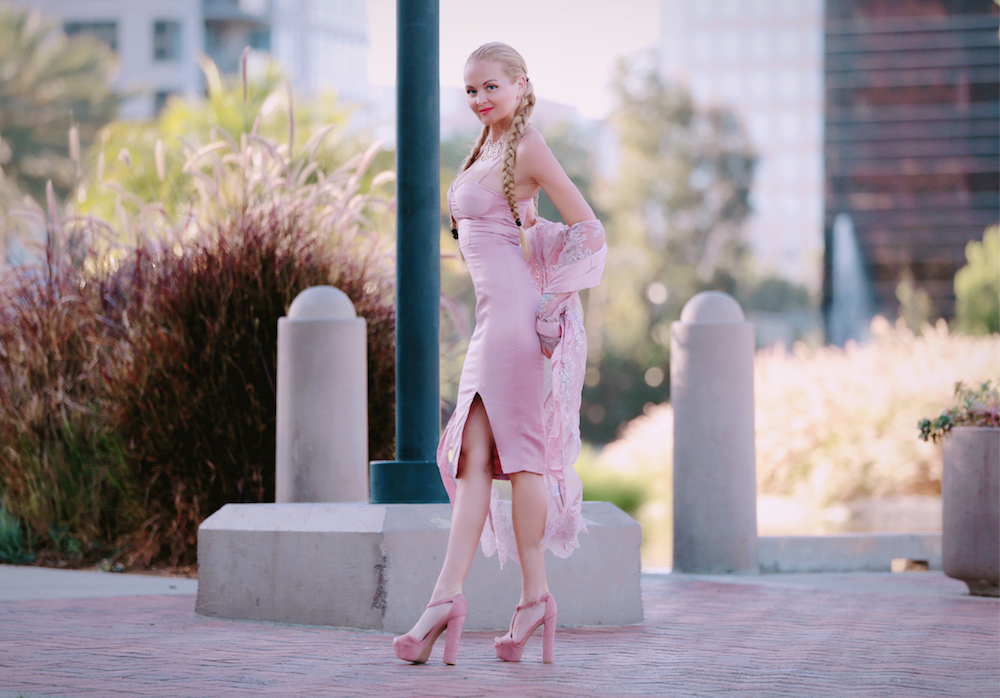 Don't lump the serene color of blush pink into your mindset of Barbie dolls, bright pink nail polish or sugar sweet bubblegum. Blush pink is a soft pale hue that is one of the happiest colors of nature that veers toward a neutral color to be styled for a natural and contemporary look. Think of blush as the insides of seashells, pale peonies and roses and the graceful swirl of a morning sunrise. Don't you already feel happy? Blush is another comfort color to be used in those places where you want to relax and wind down from your many hubs of activity. Let's "pink differently" about blush.
Should we view blush pink as just another pastel for 2017? I don't think so! It's a trend all on its own, with a soft warmth that positively glows, and it shows a depth that other pastels just can't lay claim to.
You'll follow my meaning if you wrap a grey oversized scarf around a blush pink coat, or throw the latter over a powder blue knit. Team with a white silk blouse or top with a grey fedora, and you'll totally get it! Choose black or indigo jeans for contrast, but be careful not to swamp the paler colour's cool qualities. Light blue denim, on the other hand, is simply perfect for a dusky pink jacket over a loose peppery jumper.
My outfit is the perfect combination of two awesome trends; the blush pink trend and the lace trend! The intricacies of this lace detailing make for a truly feminine look which I absolutely love!
My heels are from Prada. Dress and Lace Coat from House of Maguie. Necklace from Chanel Cruise 2017 collection. xoxo Charlotte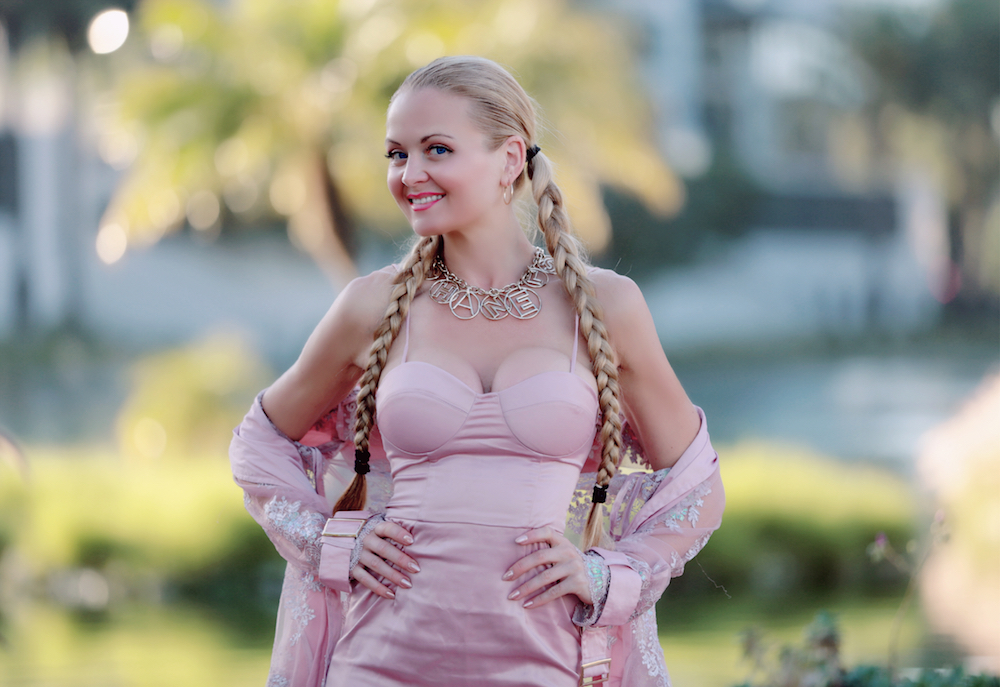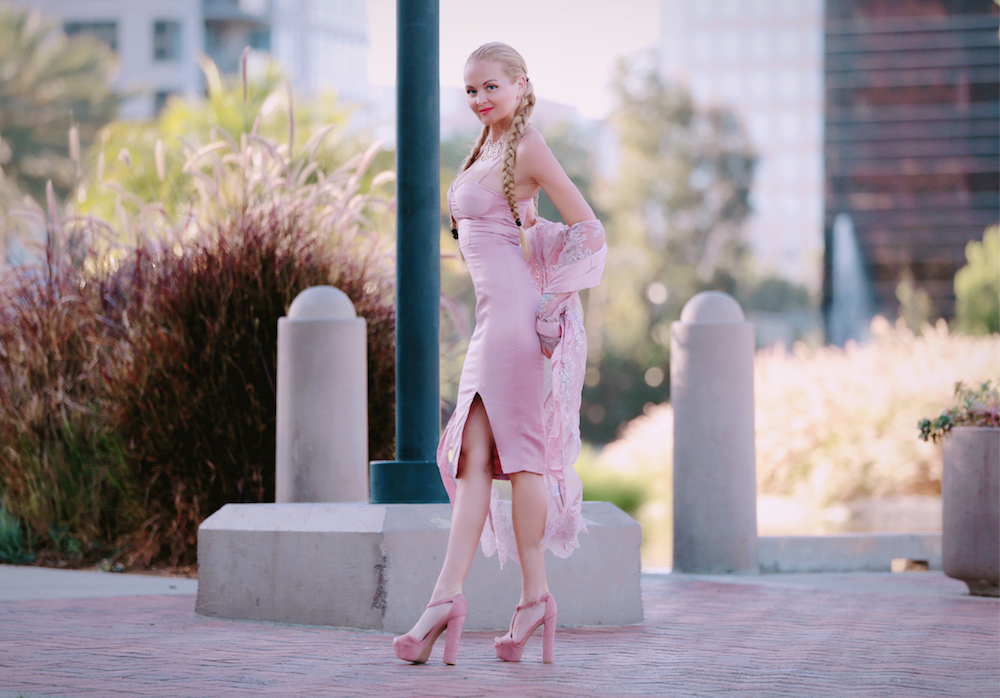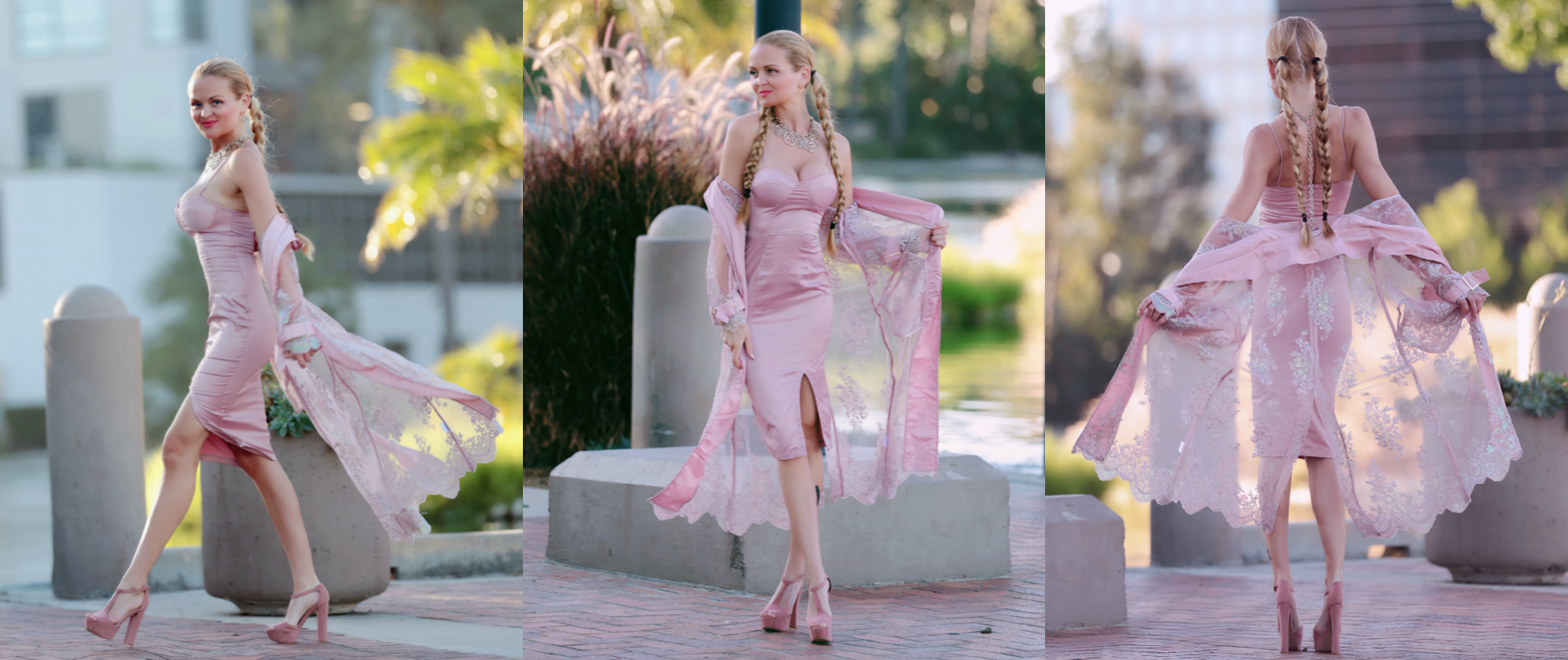 SHOP THE POST

SaveSave