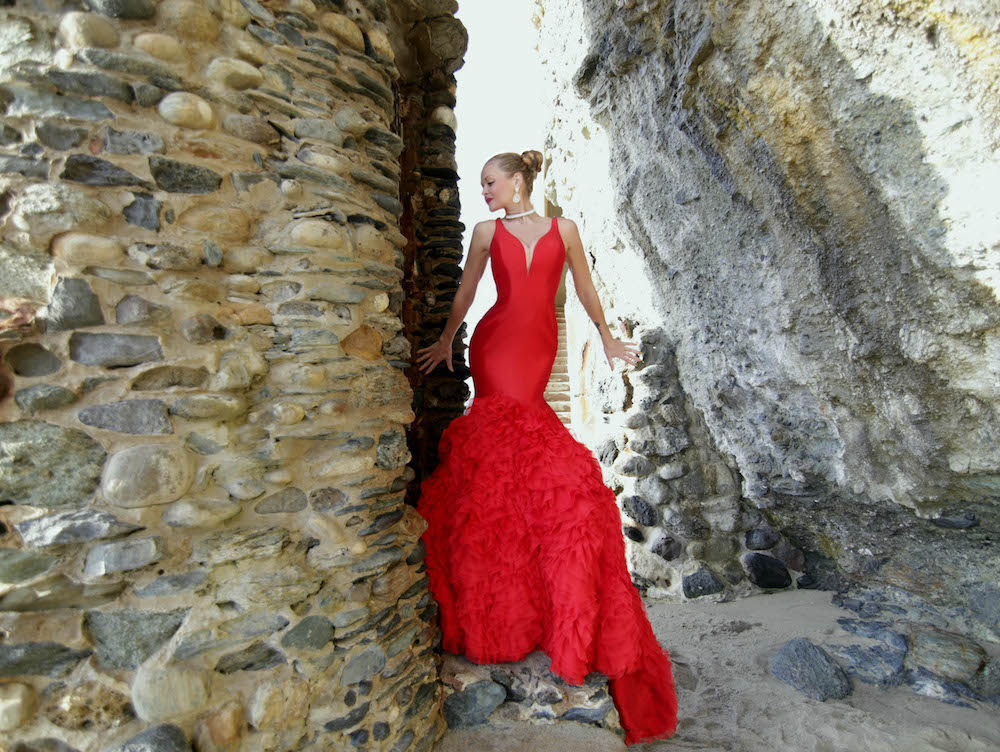 Ah, the power of the Little Red Dress – Tricky to get right, but fabulous when you do.
Undoubtedly, red is a color that calls a lot of attention and focus when worn. Red is energizing. It excites the emotions and motivates us to take action. Signifying a more pioneering spirit and leadership qualities, it is why you often see male leaders in red ties.
I personally believe that any woman can pull off red, but it require a little color education. It's really all about finding the right shade, and knowing how to accessorize your outfit with the red color. So what is the right red for you? Scarlet, Cherry, Ruby…. SO many choices!
When you look at a warm red and a cool red side-by-side, you can clearly see that the warm red has more yellow in it. When a color has more yellow in it, it is warm and when a color has more blue in it, it is cool. While there are plenty of shades of red in the spectrum, reds that are more muted or vibrant or softer, knowing whether or not a warm or cool red is the best for you to wear is the first thing you need to identify.
Remember that a sexy red dress equals simple everything else! I never go over board with my accessories when I choose red.
Thank you to Rachel Allan for dressing me up in red for the Holidays, and many thanks to Harry Winston for the stunning diamond necklace and earrings. Go to "Lookbooks" to view all the photos from my Holliday'16 lookbook!
Happy Holidays to all my gorgeous readers! Remember that regardless of whether you look good and consider yourself educated on how to wear red, it's important to make sure red is a color you enjoy wearing. I'd love to hear all about your red outfits, so make sure to leave me a comment with your favorite red experience!
xoxo Charlotte