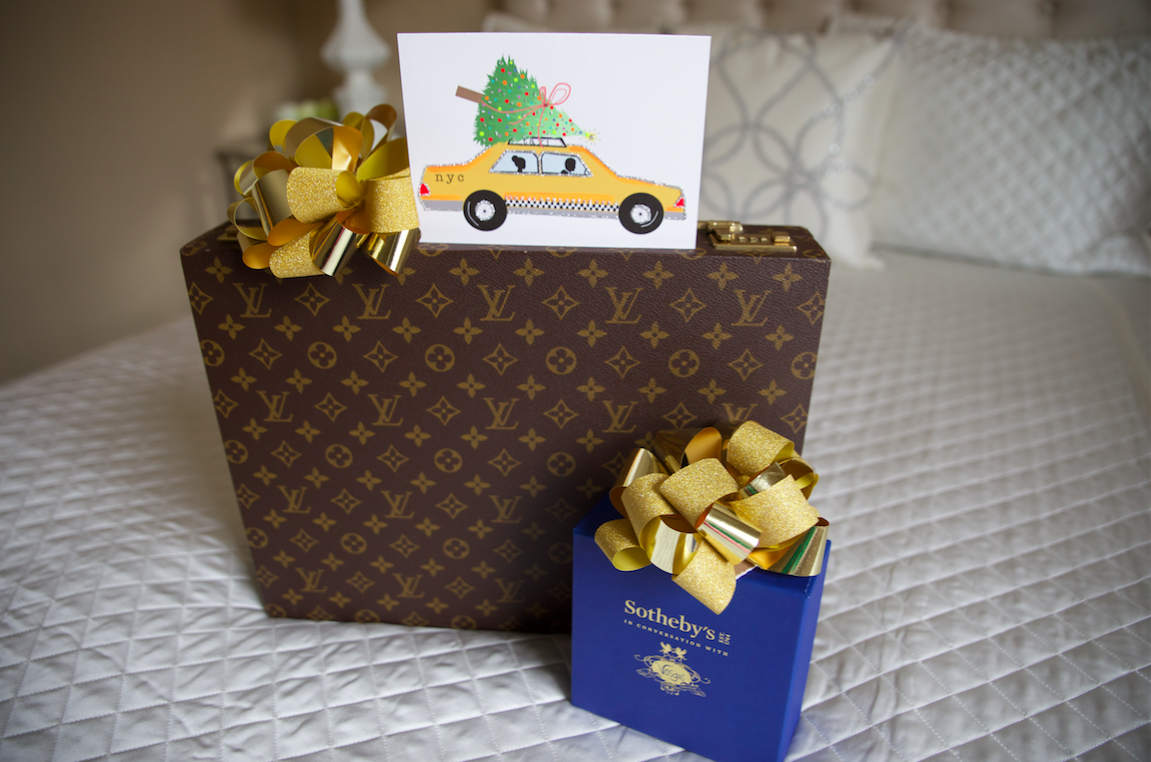 One of my favorite parts about this time of year is the excuse to break out into an all-afternoon gift wrapping session. They say presentation is everything, and when it comes to great gifting, I have to agree. There's just something so special about a thoughtfully-wrapped gift. It shows that you take great pride in the art of giving (after all, it is better to give than to receive…), and it just looks so amazing under the Christmas tree!
This year I teamed up with one of my favorite destinations for all-things cards and gift wrapping – Paper Source. I love gold themed wrapping and decorations for the Holidays, and this year I'm using Paper Source's beautiful gold glitter boxes, gold bows and cards for all my gifts.
Paper Source has an amazing discount going on right now – 20-30% off your whole purchase depending on how much you end up spending.
As a big chocolate lover, I love giving away beautiful luxury chocolate boxes every Holiday. Not only do they come in amazing boxes, but it's also a great idea to include chocolate with other gifts, especially the smaller gifts like jewelry, gift cards or money. This year, all my chocolate gifts are from luxury chocolate maker Vosges Haut Chocolat. You find their chocolate at Bergdorf Goodman, Barneys, Neiman Marcus and many other resellers! In collaboration with Sotheby's I also recommend the delicious little blue box (finally a little blue box "just" for men). I gave my amazing boyfriend an early Holiday present this year, a Louis Vuitton monogram President (in my opinion one of the most classic and historically valued Vuitton pieces for men), and of course I made sure to include some yummy chocolate treats!
xoxo Charlotte