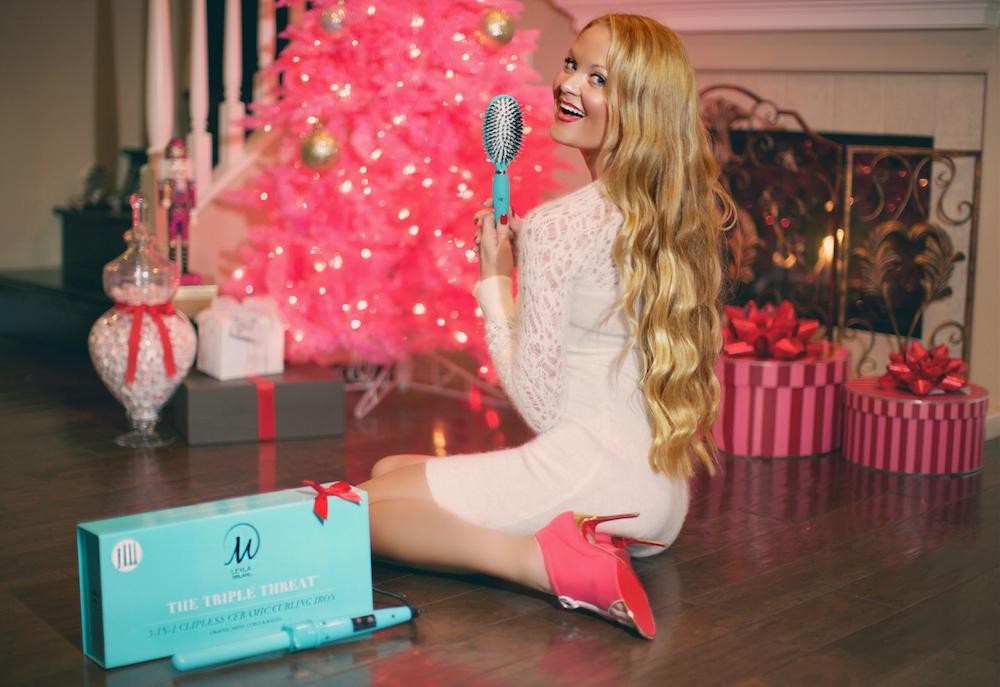 I have always struggled with curling hair… or at least curling hair and having it stay in place. My traditional curling iron just didn't work for me, and I'd often spend over 30 minutes curling my hair, only to have the curls fall out in less time than they took to do. How frustrating!
Gorgeous Leyla Milani's hair line Leyla Milani Hair, has created an amazing iron called The Triple Threat Curling Iron, which is now my absolute new favorite go-to tool for big, beautiful, glamorous bombshell hair! This amazing curling iron comes with three interchangeable barrels in three different sizes, and gives me big and glamorous Hollywood curls that lasts for a whole day or night! Even after a whole day of sweaty dancing and working out, my curls are still looking fabulous!
Among many other amazing hair products, Leyla Milani Hair also have one of the best hair brushes I've ever laid my hands on. The very affordable Miracle Brush, is not only super gentle on the scalp, but smoothes and detangles my hair without any pulling.
Throughout December I can offer all my wonderful readers 10% off on all of Leyla Milani Hair's products. Just type in the promo code MANHATTANGIRL at check out. The perfect Holiday gift for your girlfriend, bestie, mum, or any amazing woman you have in your life!
xoxo Charlotte