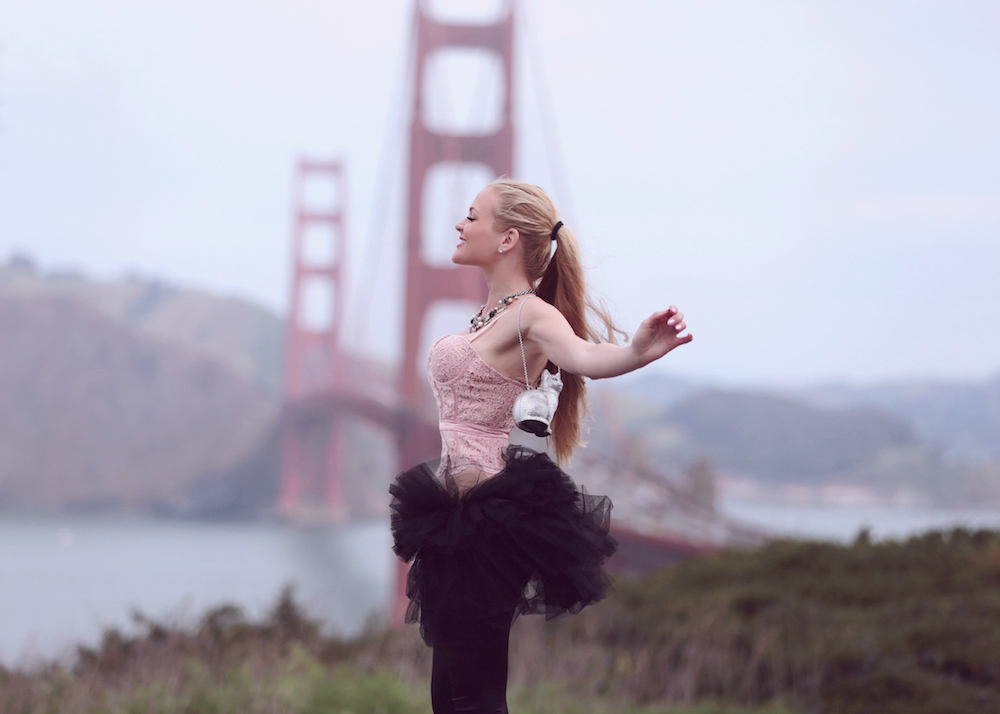 I have visited and lived in many amazing places and cities all around the world, but it may not come as a big surprise to you that I left my heart in New York City. One of the factors that destines why I fall in love with a place, is the history and the architecture behind the buildings (which is why I don't love the suburbs because there is little to nothing beautiful or remotely special about anything there… Hello soccer moms, freeways and badly dressed people). When I travel and explore new places, I'm searching for originality, extravagance and beauty. Design is like a time capsule. It captures the aspirations of the moment during which it was made. I'm obsessed with historic design because it tells a visual story of our human experience.
A few days back, my amazing boyfriend surprised me with a weekend trip to San Fransisco. He gave me 20 minutes to pack, and off we went. Although I'm a spontaneous girl, I like to take my time and really enjoy the organizing and planning behind an upcoming trip, so this was close to an impossible challenge for me. After blasting Scott McKenzie's "San Fransisco" while neurotically speed-packing, my end-result was two suitcases stacked with glamorous yet laid-back – with just a tad of hippie – inspired outfits such as headband-florals for my hair, and any fabulous footwear I have that will manage the tall San Fran hills.

"Every era had its own look. Turn-of-the-century aesthetics show SF's struggle with the advancements and losses of industrialization."

My boyfriend rented a road trip appropriate chevy cab. I threw on glamorous shades and a silk scarf ala Grace Kelly, and off we went. We arrived late Thursday night at 3AM, entering into the city by driving over the San Francisco–Oakland Bay Bridge. I blasted Phil Collin's In The Air Tonight (I know it's more Miami Beach appropriate, but it's my go-to tune when arriving in new cities), and I was SO ready to take on this new city… A day trip to Alcatraz, a visit to the Golden Gate Bridge, riding cable cars up the steep hills, and drive by famous movie sets such as The Tanner House from the TV-show "Full House", and the home used as a filmset for "Ms Doubtfire" with Robin Williams (Hello, Victorias charm!). I lost a few lash-extensions, and my hair needed half a bottle of miracle masque to undo all the tangles from the windy cabriolet trip from driving over the bridge, but it was worth every minute! It's important to do a glamorous arrival, it totally sets the mood for the rest of the trip!
I knew before arriving that the architecture of San Fran is not so much know for defining a particular architectural style, rather, with its interesting and challenging variations in geography and topology and tumultuous history, San Francisco is known worldwide for its particularly eclectic mix of Victorian and modern architecture. The oldest architecture in San Francisco, besides the Native American housing that was designed more for mobility than endurance and the adobe buildings brought to us in part by European missionaries, is Victorian architecture.
Among all the different architectural styles San Fran has to offer, my favorites are Italianate and Art Deco (my favorite buildings in New York are Art Deco… Empire State, Chrysler…). I also fell for some of the absolute gorgeous French townhomes on (S)Nob Hill.
If you know what to look for, you can see the story of San Francisco in its homes. In the earliest styles, you can see the growth of the city from a scrubby frontier settlement to a cosmopolitan city. Every era had its own look. Turn-of-the-century aesthetics show SF's struggle with the advancements and losses of industrialization. During the last century, change happened crazy-fast. And modernist design reflects technological and social upheavals that transformed the city's cultural and physical landscape. No trip to San Francisco is complete without a visit to Alamo Square, home to some of the most photographed Victorians of all time and the neighborhood with the second largest concentration of homes over 10,000 square feet, clocking in just after Pacific Heights. Highly recommend!
I fell in love with San Fransisco! I'm not a huge fan of Los Angeles where I'm spending most of my time these days. La La Land is just not a real city to me. It's dirty, too spread out, people are fake and they have zero style. The architecture is modern and straight up ugly (besides some gorgeous mansions in Beverly Hills, Bel Air and Malibu of course). San Fransisco turned out to be the complete opposite of L.A. I don't know what's in that cool, crisp San Fran ocean air, but I do know that I feel much more alive when I breathe it in than when I'm surrounded by nasty LA smog. I can't wait to go back!    xoxo, Charlotte
My gorgeous handbag is by New York designer Judith Leiber. Her pieces are literally works of art (Some of Leiber's work is in the Metropolitan Museum of Art), and since she just passed away, I'm so thrilled to own a piece to remember her extraordinary life! You can shop my bag here. My top is from House of CB, necklace from Chanel, and tutu from Capezio.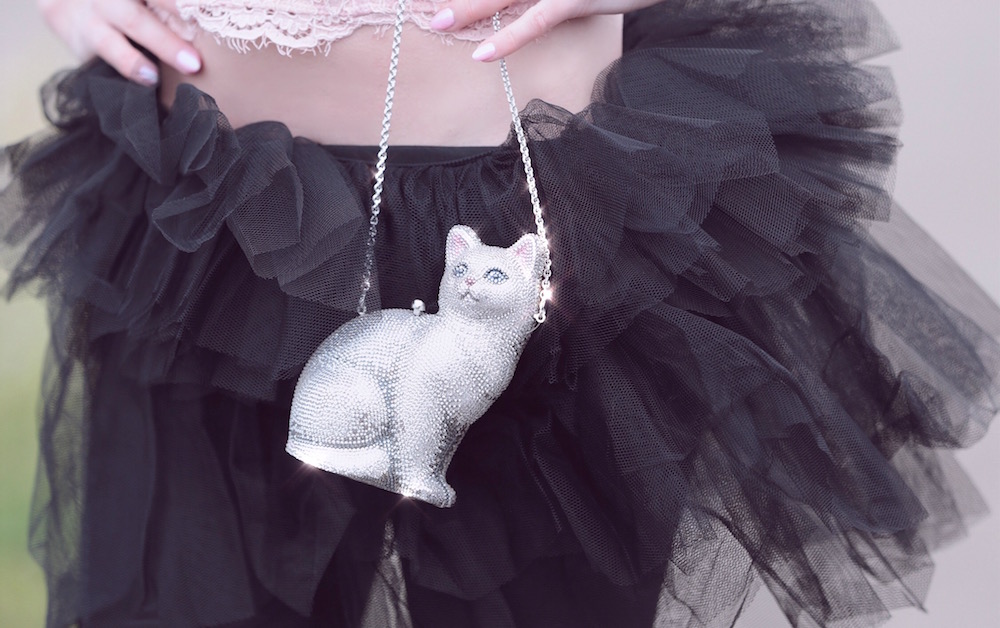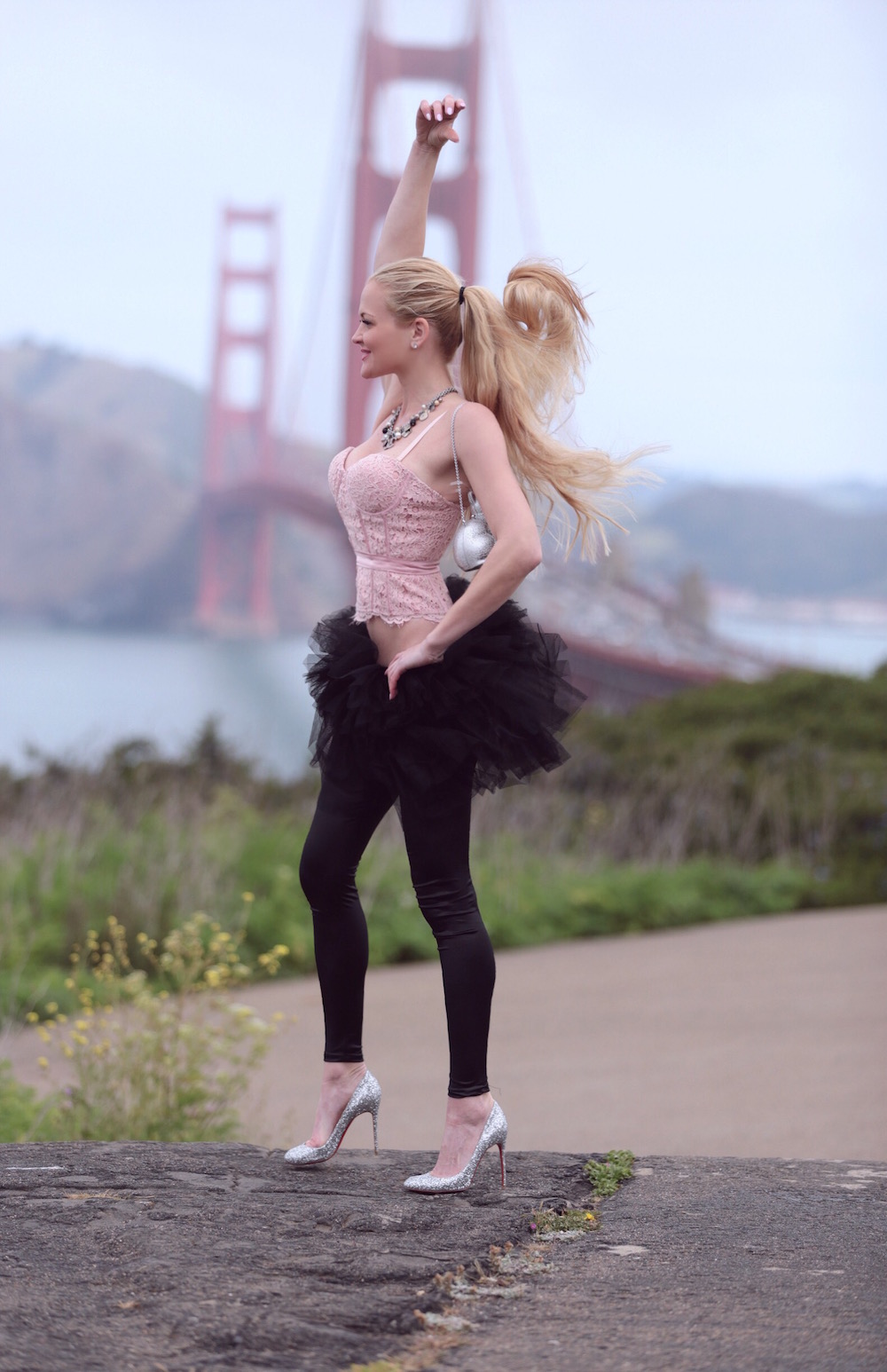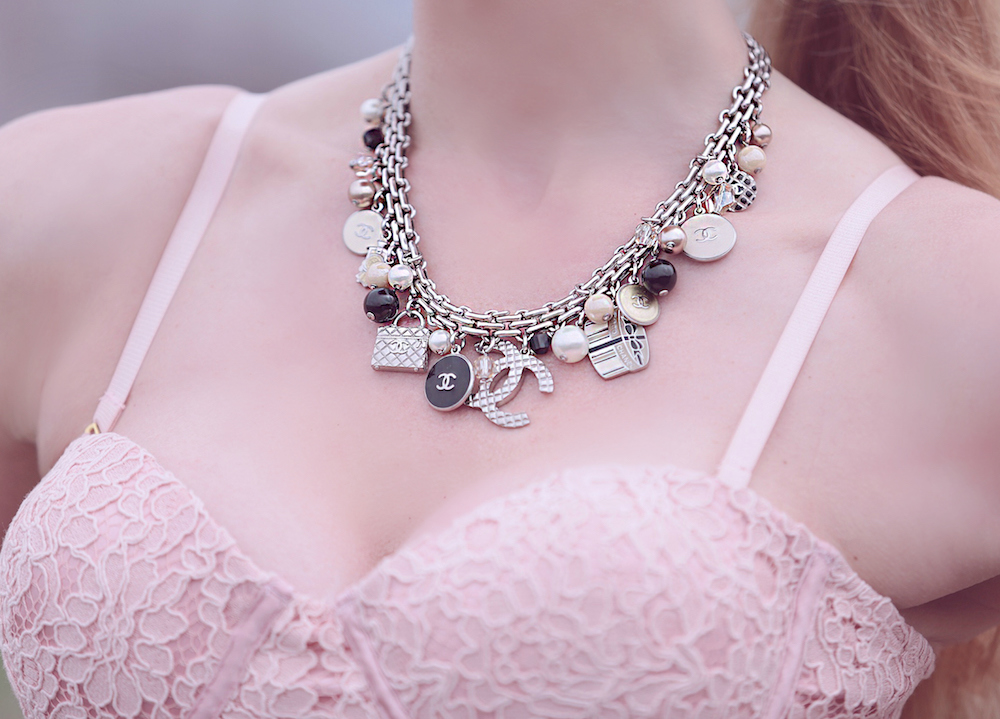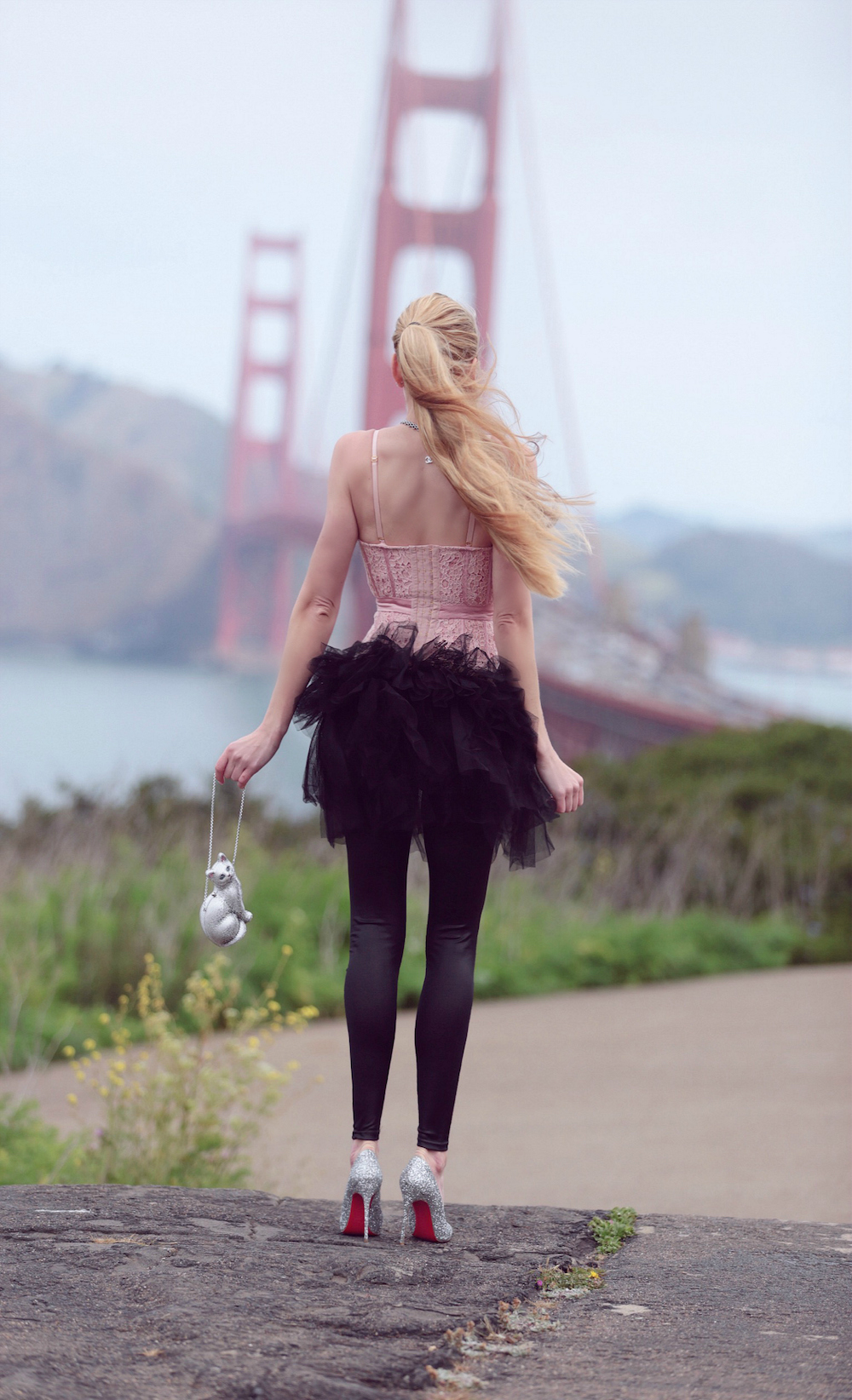 SHOP THE POST

SaveSave