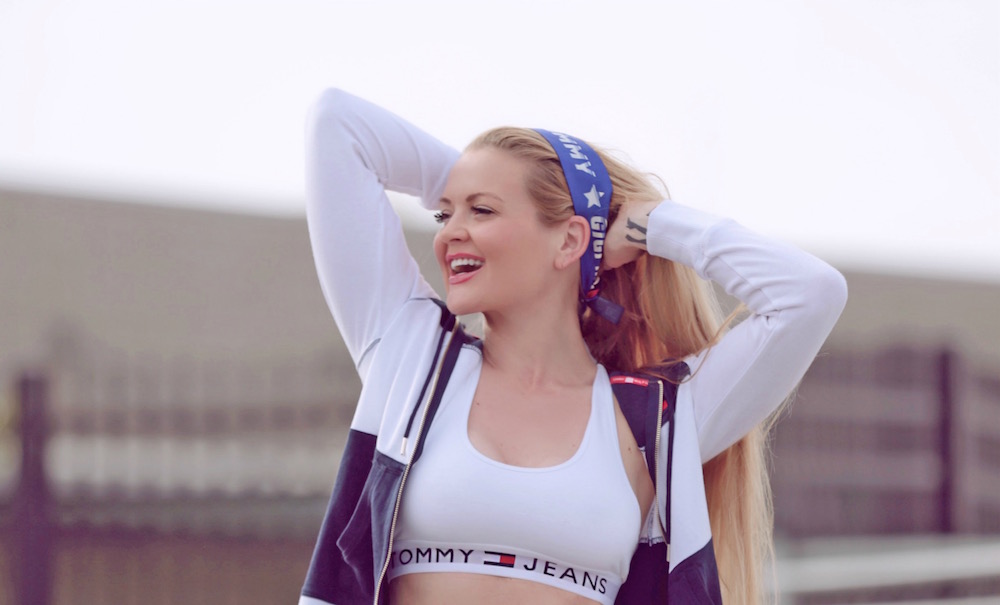 This blogpost is in partnership with Macy's. All opinions and thoughts are my own.
After wearing a uniform of turtlenecks and puffy coats all winter long, it feels amazing to welcome spring. Say goodbye to scarves, gloves and layers of clothing to keep us warm in the cold. Although I'm a fan of attire that is more appropriate for colder weather, spring and fall are my top two favorite seasons when it comes to both fashion and nature. The in-between transitional weather of spring and fall gives us more freedom when it comes to our wardrobes. From hoodies, skirts, dresses and more wild footwear, to bold and bright colors appearing in the nature, spring is an inspiring season for fashionistas!
One of my favorite items to invest in for spring, is a pair of white denim jeans! Blue, navy, and black jeans are all classic pieces, but none of them will help you stand out and express your individuality like a fabulous pair of whites. I fell in love with these adorable Tommy Hilfiger Skinny Jeans in white from Macy's. They have the cutest little embroidered sailboats at the lower legs. Nautical inspiration gives me such a wonderful spring feel, and this little extra detail certainly adds a bit of glam to an already stand out piece!
I definitely have some go-to color schemes and general outfits that I like best with white denim. For a nigh out I glam my jeans up with open toe stilettos and a fabulous crop top, but for a more sporty, relaxed look I add a fashionable hoodie! My zipped color blocked hoodie from Tommy Hilfiger is super comfortable, simple, yet stylish. Having a zip up is like having your own personal air conditioning… when I'm down by the beach I can zip up and stay warm, and when I'm cruising through the desert, I can let me flag fly and enjoy the warm air.
Be sure to check out this amazing Tommy Spring Collection exclusively sold at Macy's. So many lovely pieces for the season! xoxo, Charlotte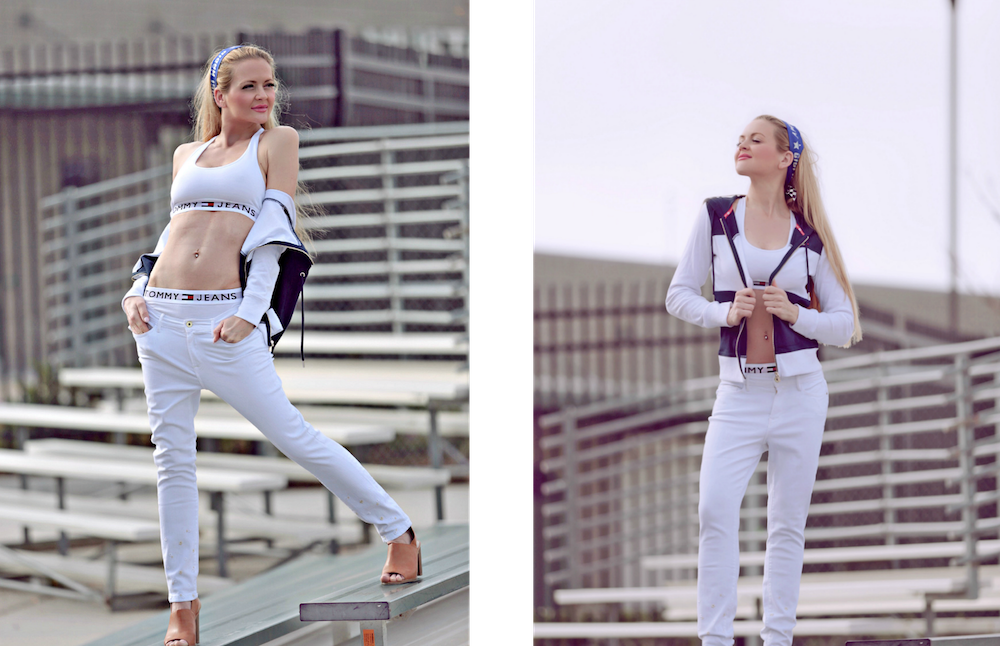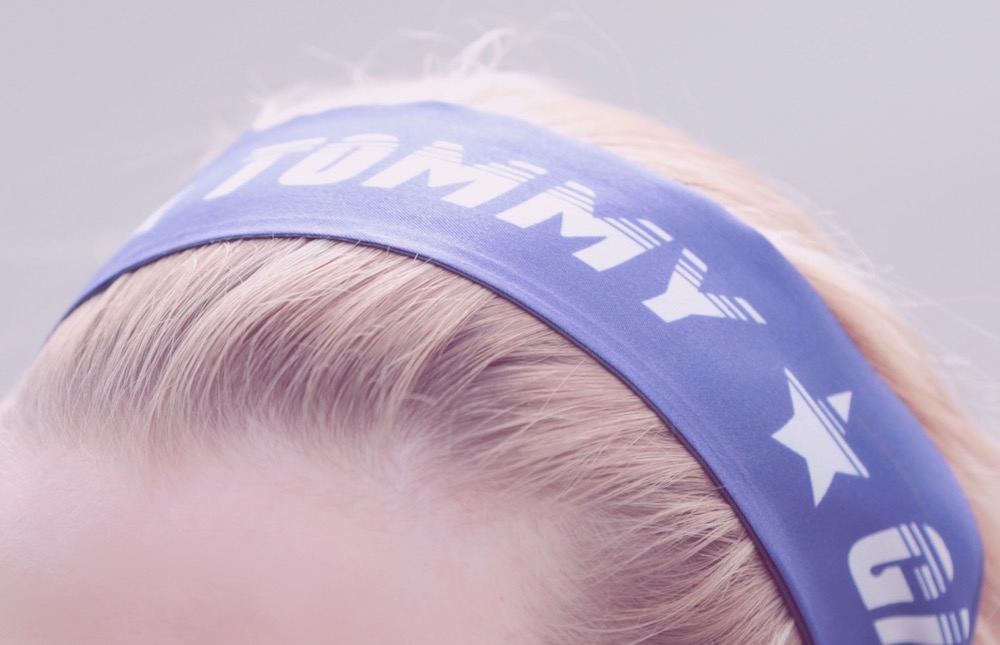 SaveSave
SaveSave
SaveSave
SaveSave