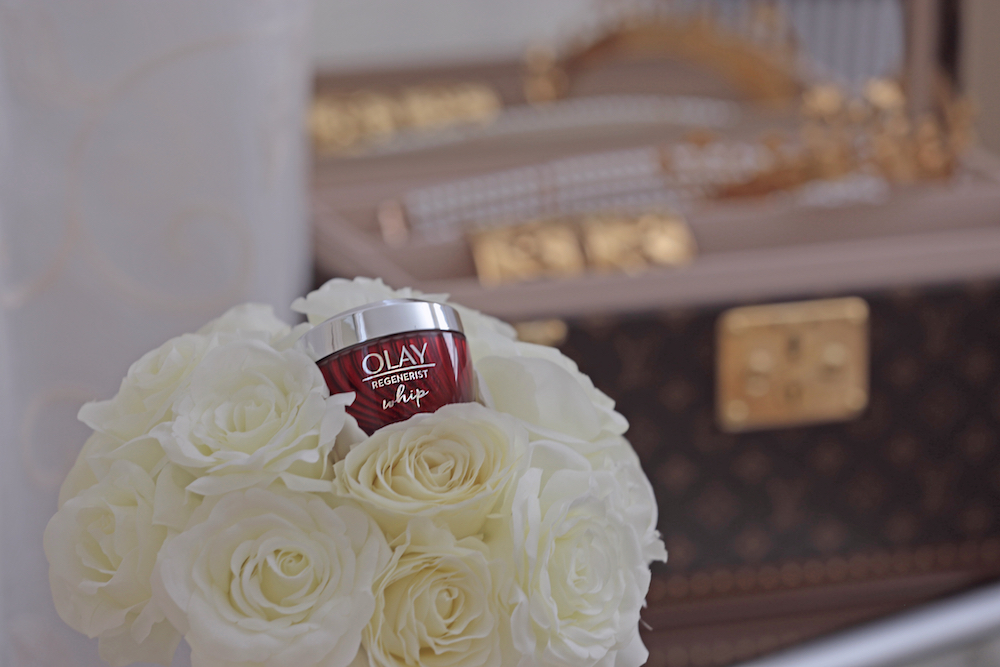 This blogpost is in partnership with OLAY. All opinions and thoughts are my own. 
One of the best beauty secrets my mum ever told me was that it's never too early to start focusing on your skin. As I'm starting to notice little lines here and there, I couldn't agree more! One of my favorite parts of what I do is that I get to try out some of the newest beauty products before they hit the stores! I've discovered so many amazing products I would've never known about otherwise, which are now some of my product staples. A couple weeks ago Olay sent me their new Regenerist Whip to test out which recently launched on Olay.com and in stores Jan 1st. I was very excited to see how it felt and worked, and I knew I had to test it out before my boyfriend, who steals some of  my products all the time, had a chance to take it.
I was quite impressed and surprised with this particular product by Olay. The initial smell was delightful like fresh flowers! It's very important to me for anything I'm putting on my face or body to have a pleasant aroma. Immediately after putting a bit of the Regenerist on my finger to apply to my face, I instantly felt a rejuvenating comfort while applying to my skin. This product goes on incredibly smooth and even without clumping. This is crucial as I use my moisturizer as a prep for my daily makeup. It absorbed very quickly into my skin making it feel velvety soft and replenished from my morning wash.
My routine is generally as follows. In the mornings, I apply the moisturizer evenly over my entire cleansed face. I prefer to use my pointer and middle finger for most of my face, but only use my ring finger around my eyes. Remember, as this finger has the lightest touch, it is less likely to pull or tug on the delicate skin near your eyes! I use small circles to apply around my face, but only use light taps close to my eyes.
I was super excited about this Olay Regenerist Whip because it works in so many ways. Olay has done a fantastic job with their new Regenerist Whip and I must say it perfectly prepped my skin for makeup, and it definitely also saves me time by how fast it absorbs into my skin. Right on the box it says "light as air finish". This was certainly true as I've tried products in the past that never seemed to absorb into my face and caused me to sit around waiting 30 minutes before I could put my makeup on. This product is a huge time saver and leaves the user feeling ready for the day.
I certainly suggest giving this Olay Whips a try. Be sure to let me know what you think and contact me with any questions about my routine.
xoxo, Charlotte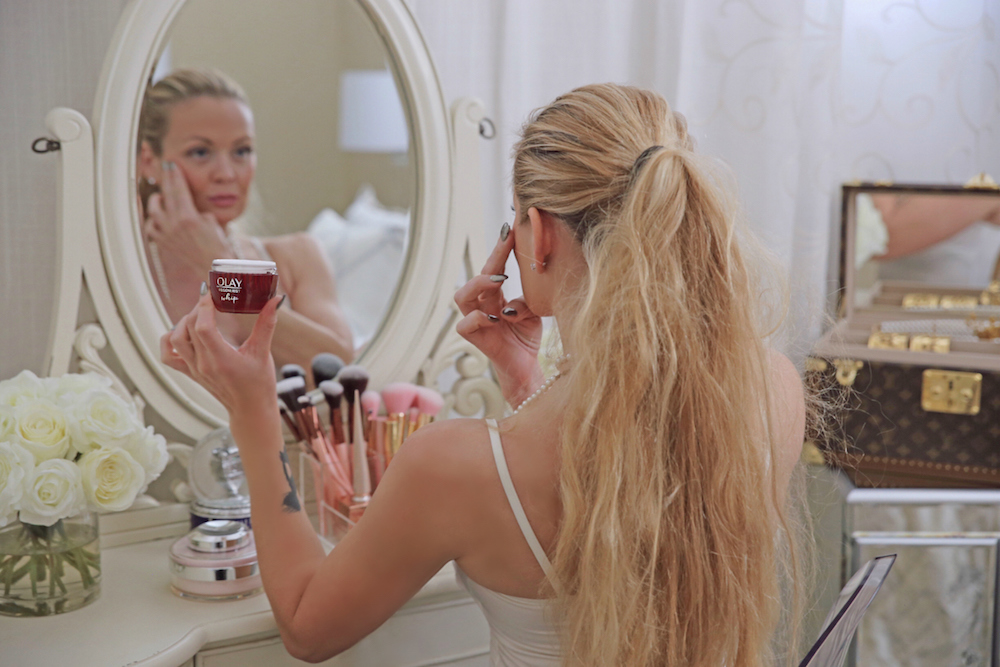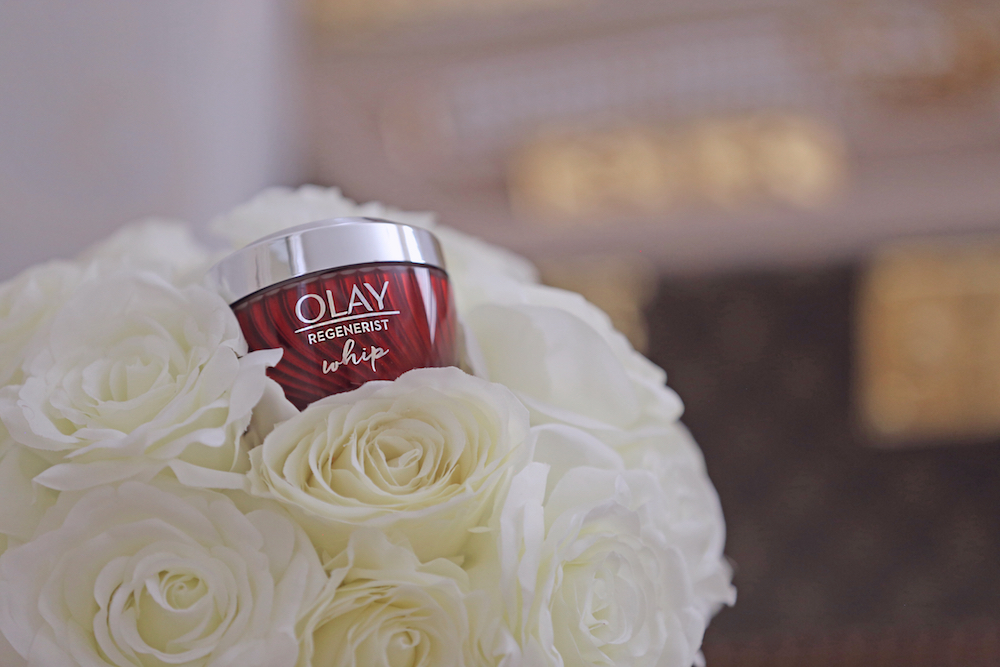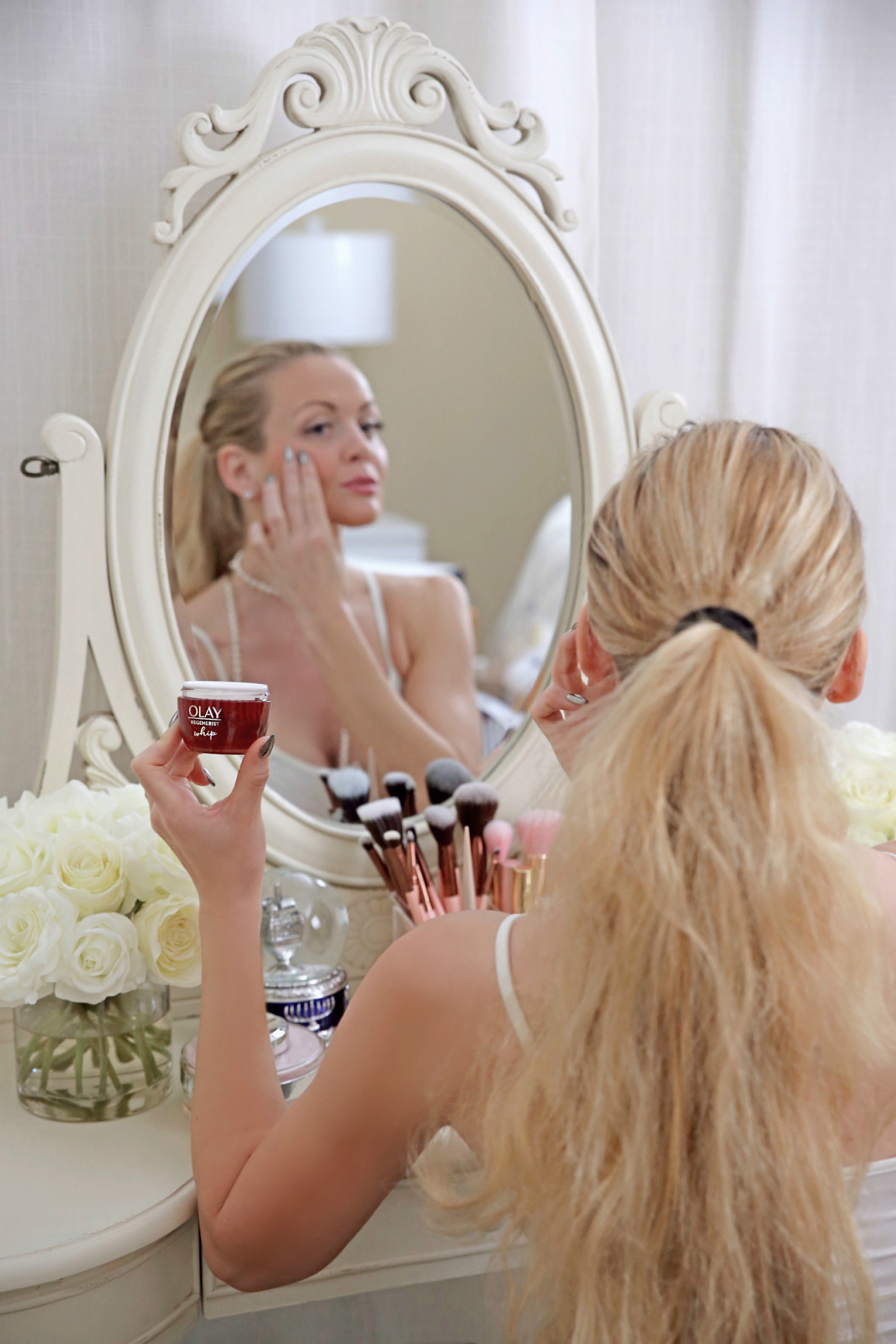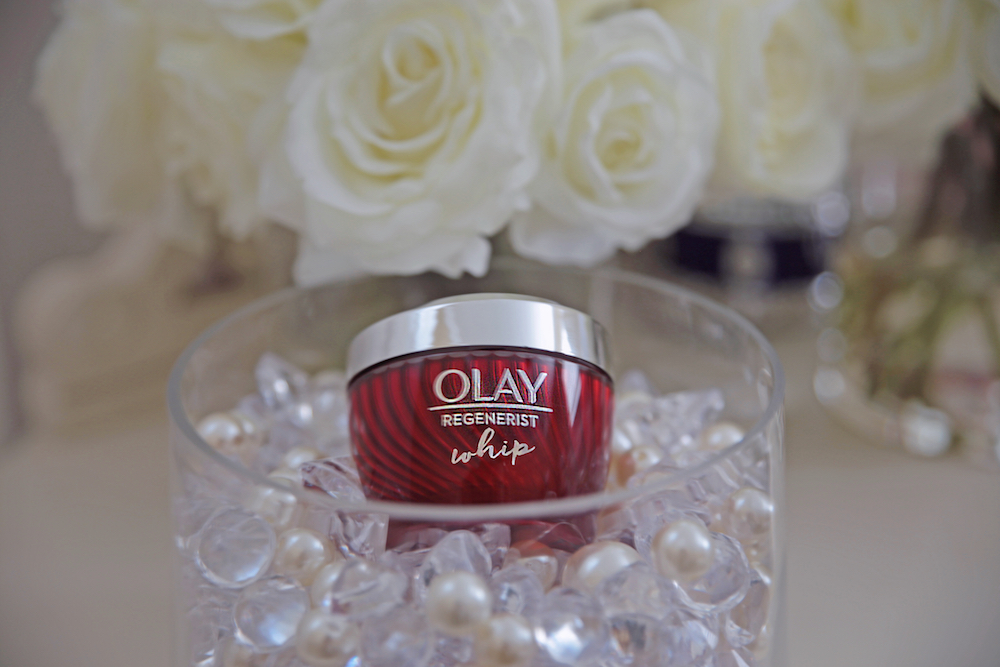 SaveSaveSaveSaveSaveSaveSaveSave