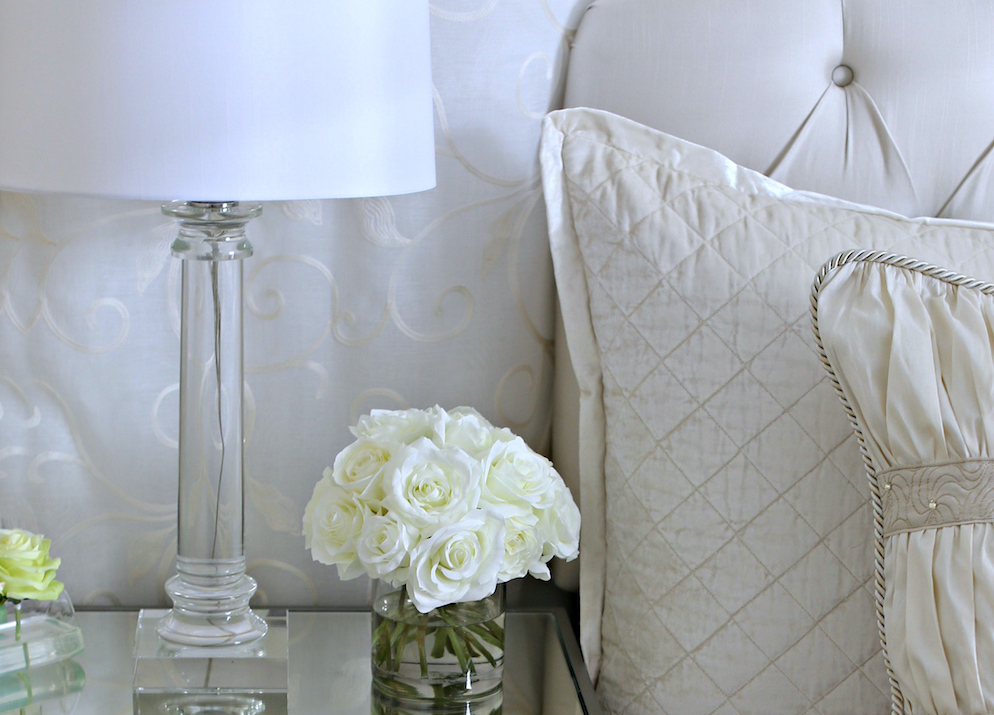 January is here… and I have FINALLY kicked Christmas out of the house! My home changes through the seasons, and after the Holidays I felt that one of my guest bedrooms needed a serious upgrade! I want my guests to feel pampered and inspired, and with a little help from Lamps Plus and Kathy Fielder Bedding, I managed to fresh up my room with whites and crystals, and achieve just that look and feel for my guests!
Add a chandelier: If you want to just add one new thing into your guest room, go big and invest in a chandelier. A chandelier adds sophistication and style to any room!  I chose to go for a chandelier with hand-formed crystal arms and finely cut crystal pendants and bobeches. The internal frame, in a radiant silver finish, adds an extra touch of glamour to this fixture. My chandelier from Lamps Plus is unfortunately sold out, but you can find almost the exact same types here.
Make the bed the focal point: The most important piece of furniture in a guest bedroom is the bed! Depending on how much space you have in your home and your budget will dictate how your guest bed will look and function.
For those of you that have the luxury of space, an inviting guest room with a welcoming bed is appreciated by guests. Make their bed with quality bed linen, fluffy pillows and keep extra blankets in an adjacent closet. I chose to go for delicate tones of beige and ivory in my guest bedroom, using Kathy Fielder's Isabella Collection (here) with gorgeous panels in sheer ivory to match (here).
Importance of lightning in interior design: I'm picky with lighting in my whole house, including the guest bedroom. The lighting in a home changes the mood of a room just as it does the perceived size of a room. Placement and type are important aspects of interior design, and they work in conjunction with color selections, room size, availability of natural light and furniture selection. Lamps Plus has an incredibly selection of glamorous, classy and timeless lamps for your night stands, dressers and tables. And the best thing about Lamps Plus? They are affordable! My two "Vienna" table lamps are only $149 each! They are inspired by ancient Greek architecture, and this contemporary crystal table lamp features a gorgeous column style base. They match perfectly with crystal chandeliers and mirrored dressers. You find the lamps here.
Fresh Flowers: Not only do they add a fresh smell to the room, but they are the ultimate chic accessory. I like to style the dresser tops and nightstands with fresh flowers for my guests to give the that extra warm welcome! If fresh flowers are not your thing, you can always replace them with artificial flowers like my favorites from Diane James Home (here).
Magazine and Books: If you don't want or have a TV in your guest room, I suggest stacking up some fabulous magazines or even books so that your guest can rewind. You can also add a little notebook and a pen for your guests' convenience!
"I want my guests to feel pampered and inspired, and with a lot of help from Lamps Plus and Kathy Fielder Bedding, I managed to fresh up my room with whites and crystals, and achieve just that look and feel for my guests!"
Chandelier, table lamps, rug and mirrored dressers are all from Lamps Plus. Gold bedding and curtains are from Kathy Fielder.
xoxo Charlotte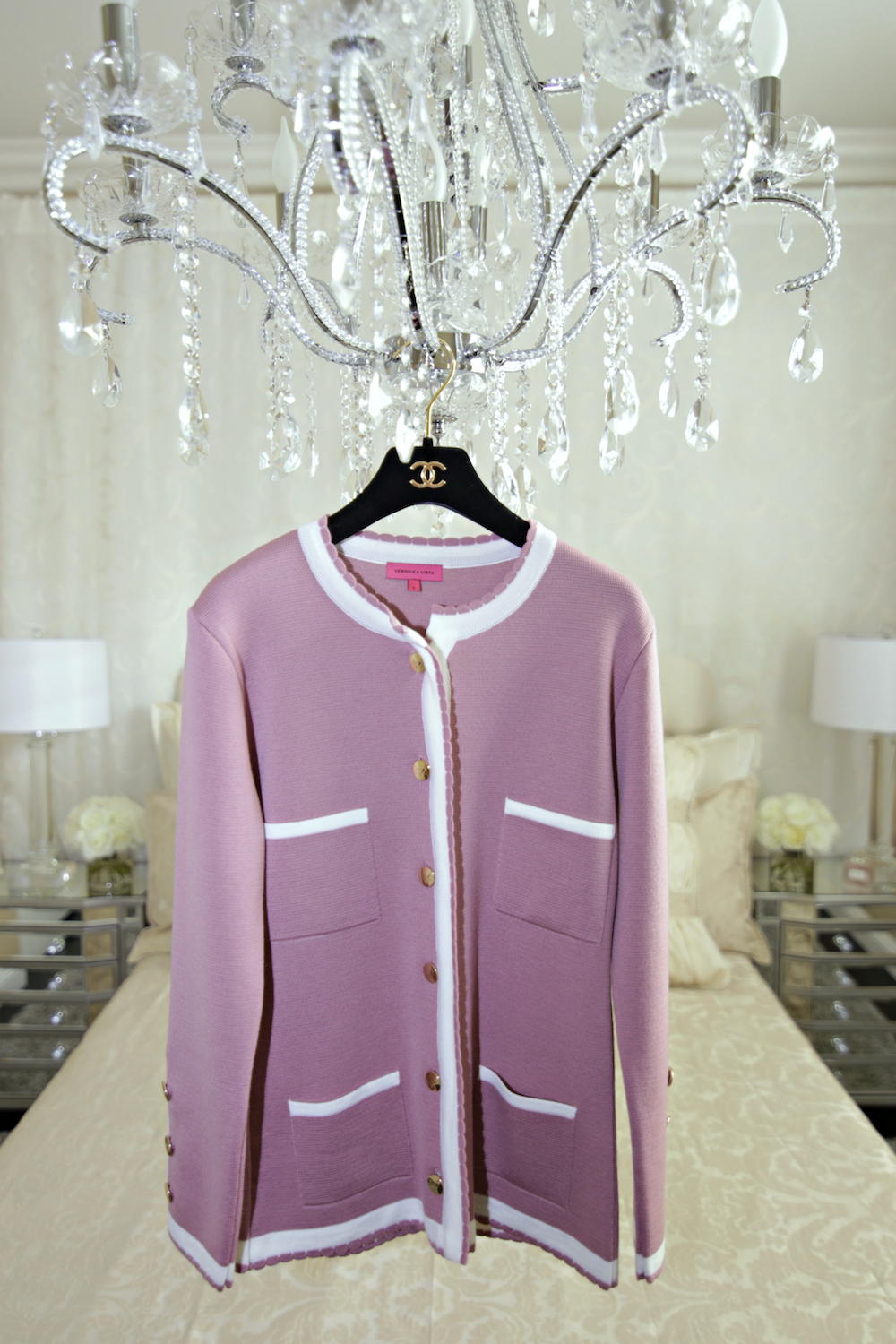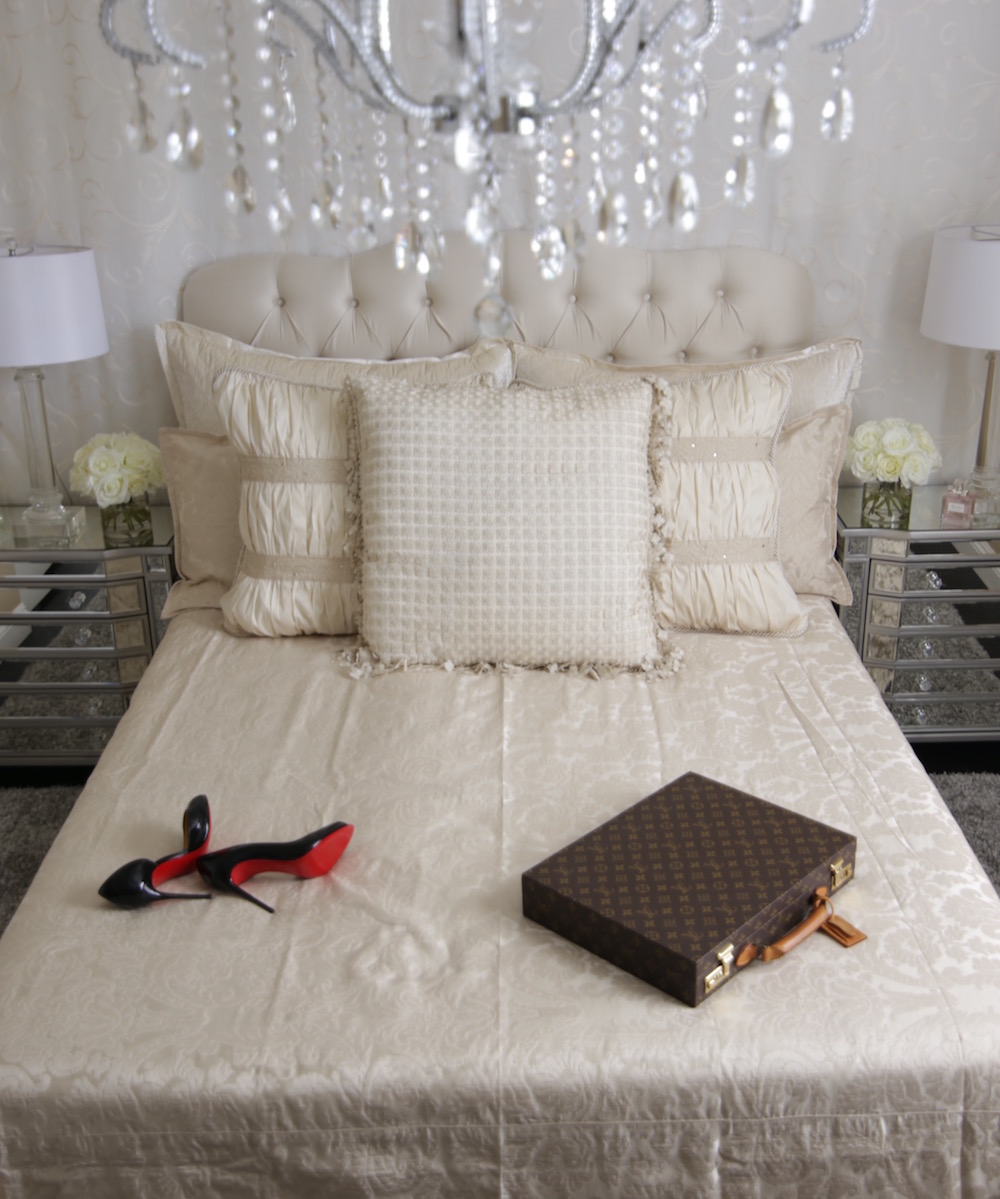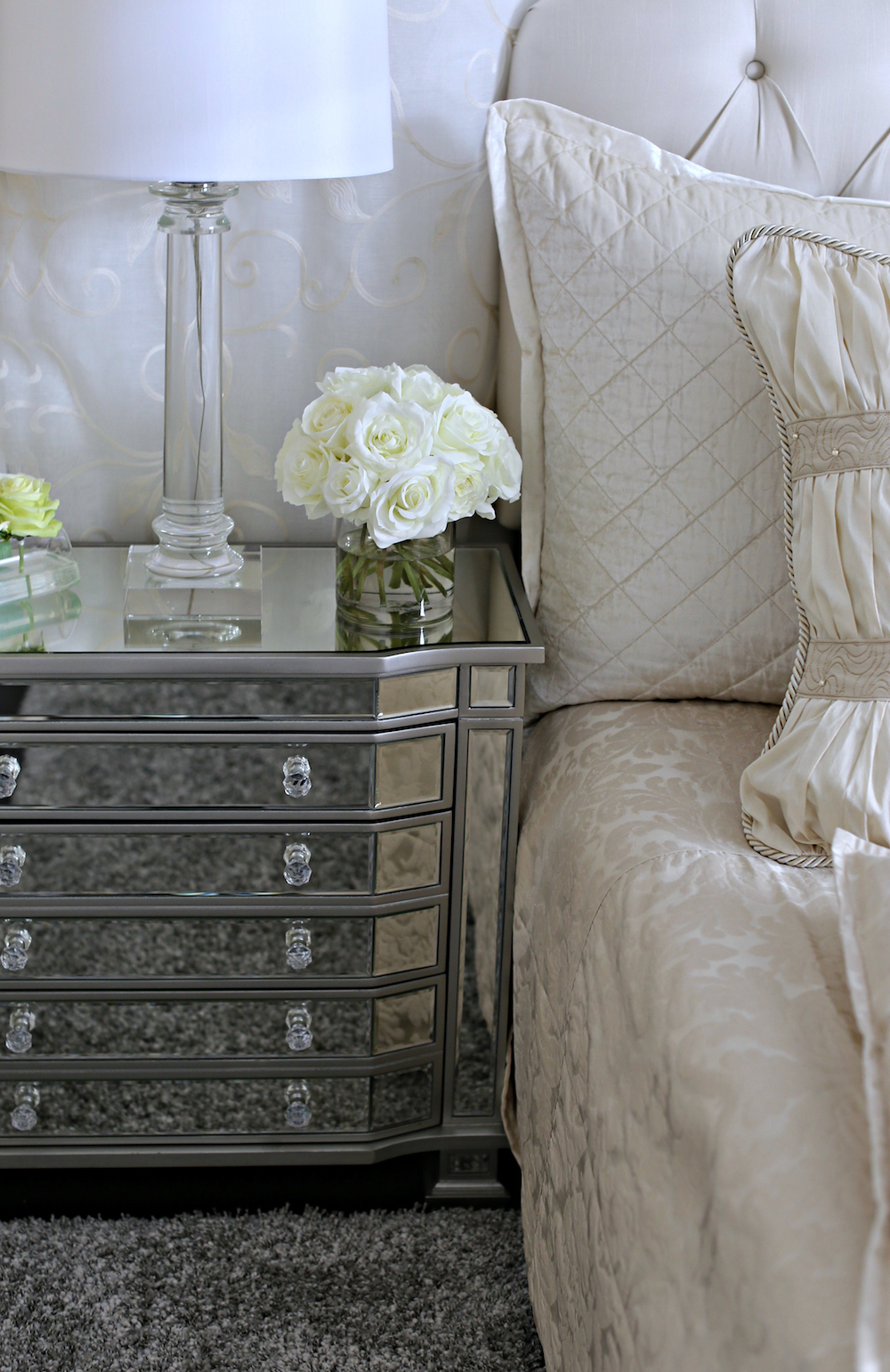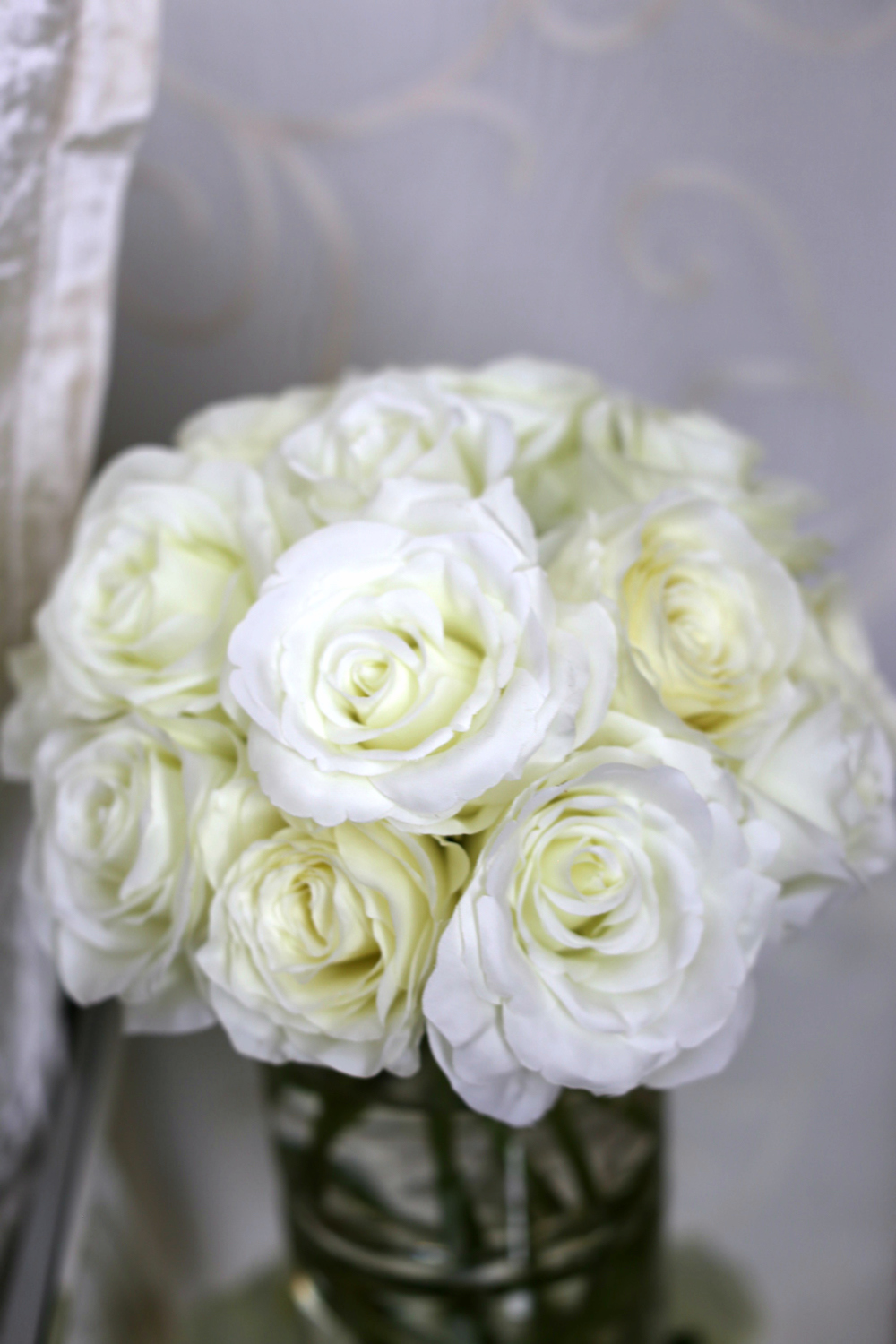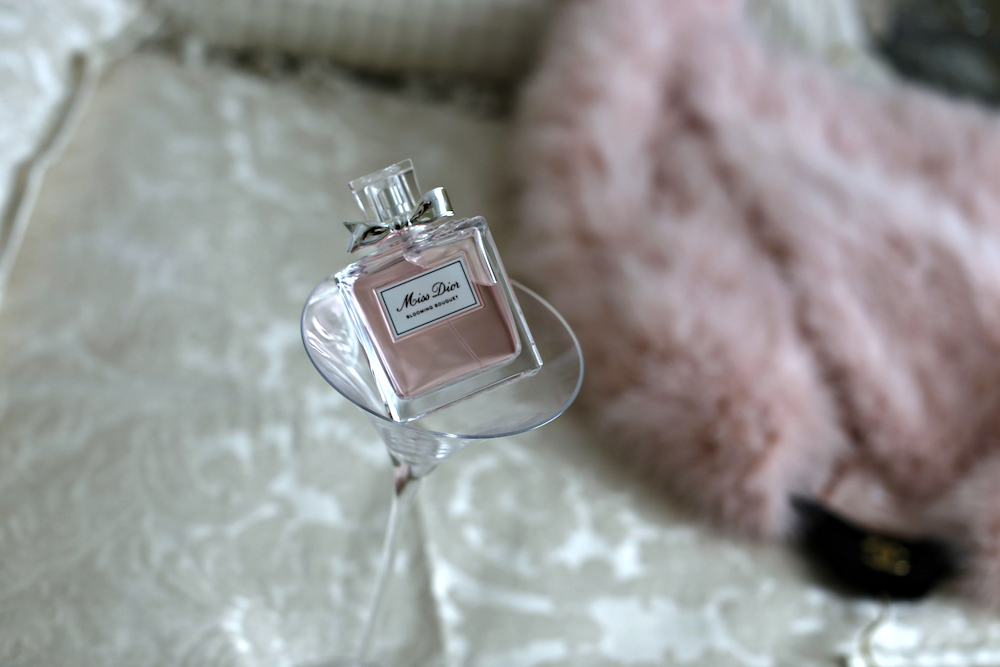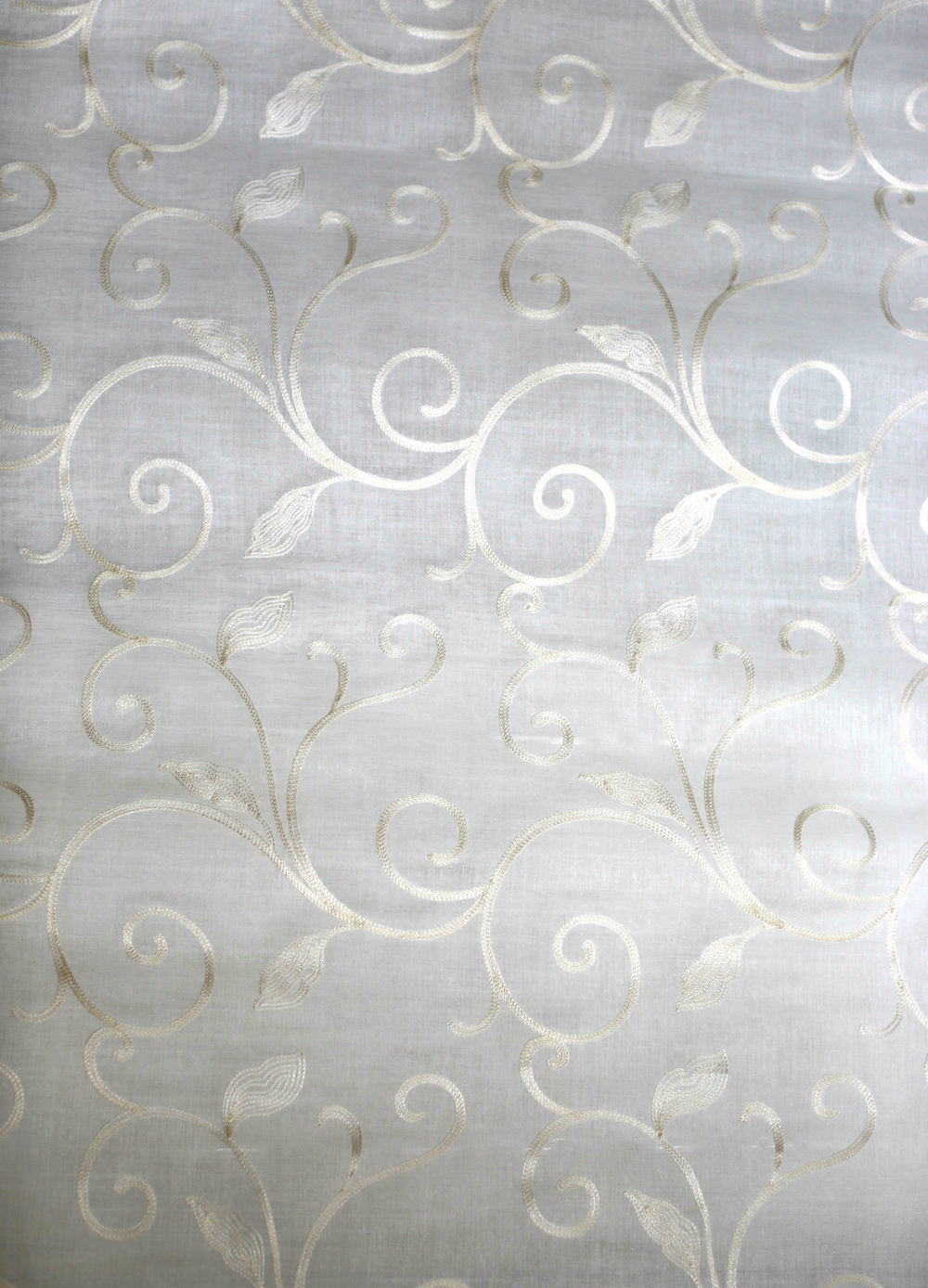 SHOP THE POST