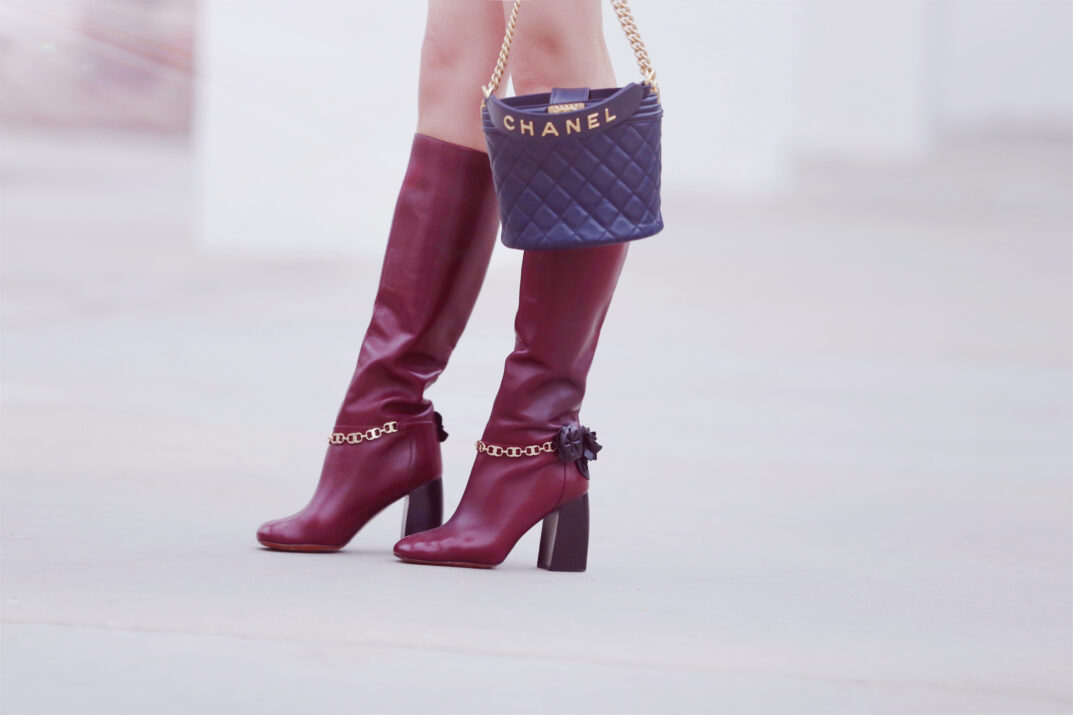 After a year of wearing and talking about practical, cozy things, I couldn't be more ready to feast on anything that doesn't involve a pair of sweats. With the Fall collections still trickling in, my mind has already shifted to thinking about the trends and outfits that will be big in the months ahead. "Now and forever" pieces are key focuses for Fall'21. Rather than a trend, it's an approach to shopping rooted in timeless, seasonless pieces.
Statement Coast: Over-the-top statement coats are a standout buy for Fall'21. The key silhouettes to look for… Sculptural trenches, puffer jackets, and bold, printed styles!
Tailored on tailored: The look in tailoring now is nothing short of smart. Designers aren't going halfway—button-downs are layered under vests, over turtlenecks, under jackets, under long coats, over trousers—and sometimes belted and finished with a tie. These ensembles are paired not with pumps or sneakers, but loafers and boyish shoes.
Back to black: LBDs are perennial; they'll never go out of style no matter how many times we can say black is back. They haven't left and never will. But what does change is the proportion. Some seasons have the ubiquitous style long and covered in appliqués; others have it prim and unadorned. For Fall'21, the trend de jour is short and super fitted. It's all about the sultry mini. From tuxedo dresses at Fashion East to babydoll silhouettes at Christian Dior, the rule of thumb is to show legs for days, darling.
My favorite Fall'21 collection: Alice + Olivia's Fall'21 is not just inspired by the Upper East Side, it's also styled by Gossip Girl costume designer Eric Daman. This stunning collection is bringing glamour and attitude for Fall, while celebrating NYC through fashions inspired by Gossip Girl. Uptown classics (classic plaids, tweeds, houndstooth; piles of pearls — a show signature; Empire-waist dresses; cable knits) amplified with attitude through gold chain details, sexy low-rise bootcut pants, layers of vegan leather and lace, metallic pops, chunky footwear, Jennifer Behr headwear on sumptuous updos, and a bold palette of mostly black, red and white. To tie it all together, the collection is styled in collaboration with "Gossip Girl" costume designer Eric Daman — who styled the original CW teen drama series and is behind the upcoming HBOMax reboot — and shot inside a beautiful Upper East Side town home.
xoxo, Charlotte