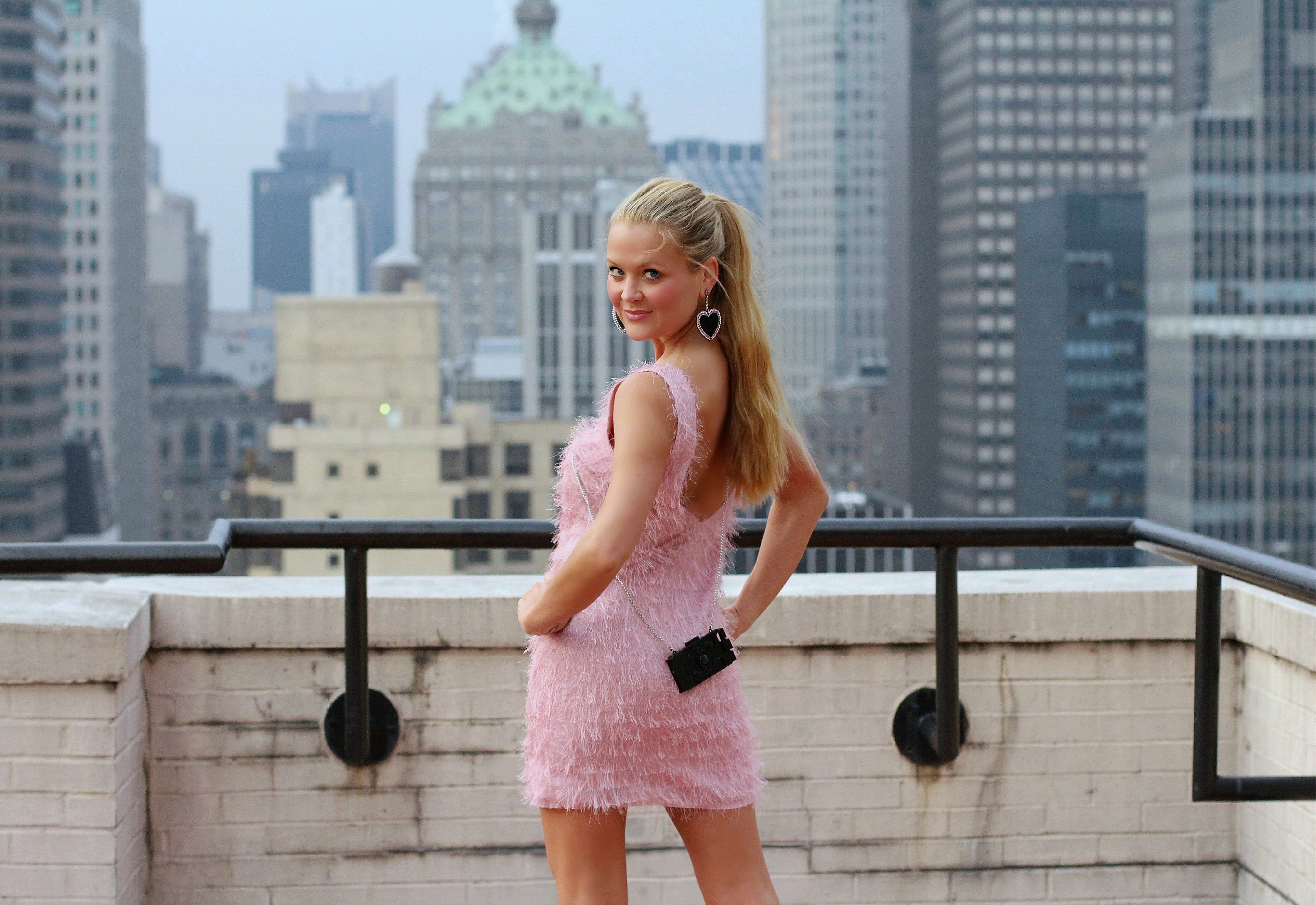 A Guide to My Favorite Skyscrapers!
I remember the day I left Europe and moved to Manhattan like it was yesterday. I arrived at JFK with my whole life squeezed into eight suitcases. I get out of the taxi and it's probably the only city which in reality looks better than on the postcards. I moved straight into a tiny studio apartment on the 40th floor in a beautiful, new skyscraper in Hell's Kitchen, paying a little more than $3,500 a month in rent. My bed was literally halfway in my kitchen space, and I had to store half my shoe collection in the kitchen cabinets. But I had the most amazing view anyone could ever dream of. Going to sleep with The Empire State Building as the last thing you see before you close your eyes at night… I was in heaven! All of a sudden, sleeping next to the refrigerator in the kitchen didn't seem so bad!
After spending two years living only three blocks away from hectic Time's Square, I decided I wanted to leave 42nd Street and locate to a romantic brownstone in The West Village, a far more authentic and idyllic area. One of the West Village's most iconic streets, Perry Street, was home to the two townhouses that depicted Carrie's apartment in the TV show Sex in The City. Stepping into this whole neighborhood is like living inside one big, beautiful movie set!
While living in The West Village, I've been traveling a lot to California for work. I've also met a very special California boy on one of my trips over there, which has made it hard to choose between the two cities (not that I wouldn't cheat on Los Angeles with New York any given day). I therefor decided I would go back and forth, and live in both cities. These days I'm ready to leave the West Village and find a new Manhattan dream home for when I'm home in New York, so I've been looking at a ton of apartments over the last few months! Saving my every penny, I'm hoping to buy a piece of real estate heaven in The Big Apple very soon. After living in both a high rise and a brownstone, I must admit that I'm a skyscraper kind of girl. I therefor want to share my three absolute favorite buildings with you now that I'm running around town looking at one gorgeous skyscraper after another! My fear of heights is definitely cured after living on the 40th floor for two years, so I'm ready to conquer the 60th floor!
The feeling of eating dinner or going to bed with the New York skyline right by your side… it's just indescribably amazing. It's like the whole world is right there by your side… You feel so alive, so important, so inspired! You're not missing out on anything because you're at the only place that matters in the world!
I've put together a little piece-of-heaven photo gallery from my apartment hunt! Not quiet sure I can afford the $85 Million Penthouse yet… haha, but I'm working my butt off to make my Manhattan real estate dream come true shortly! If you're in New York, you either go hard, or you go home!
xoxo Charlotte
432 Park Avenue:
Located on Park Avenue between 56th and 57th Streets, 432 Park Avenue is be the tallest residential tower in the Western Hemisphere upon it's completion in 2015. Designed by Rafael Vinoly, this extraordinary 96 story tower will rise 1,396 feet and redefine the Manhattan skyline. All windows measure an expansive 10 feet by 10 feet, flooding residences with abundant natural light and spectacular views of Central Park, the Hudson and East Rivers.
One 57 (157 W 57th St, New York, NY 10019)
Designed by the famous French architect Christian de Portzamparc and rising to over one thousand feet above Central Park, One57 elevates New York living with the longest south to north views ever offered in condominium. Nicknamed "The Billionaire Building", One57 is not only a residential building, but a hotel, with a Park Hyatt spanning the lower floors, while the floors hold 95 luxury condos available for purchase.
One Madison
A luxury residential condominium tower located on 23rd Street between Broadway and Park Avenue South, at the foot of Madison Avenue, across from Madison Square Park in the Flatiron District of Manhattan, New York City. The building offers direct, in-building subway access to the 6 subway line and is located one block from the N & R subway lines. This unique property features oversized floor plates (90,000 square feet), a multi-purpose auditorium, and interior pavilion, and multiple terraces with outstanding views.